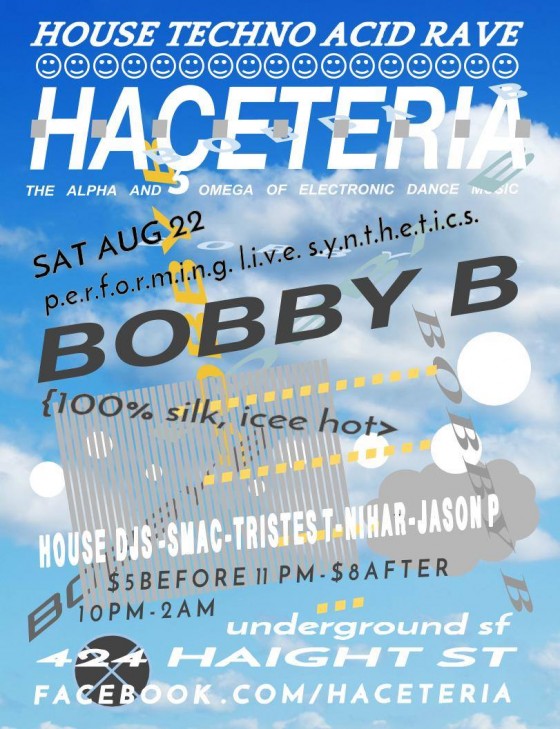 Haçeteria's been on hiatus for most of 2015, but they're back this Saturday night, and it's gonna be a big one:
After a bit of a haçiatus, the crew returns with an old friend and former guest, the one and only Bobby B. Now residing in New York, Bobby's got a new bag of tricks he'll bring to the stage for a very special live performance of new jams and classic Bobby bouncers. Continuing the lineage of Haç homies such as Roche with "A Night at the Haç," Bobby B's latest 100% Silk release nods back to the days of classic clubbing with his new single "Manchester."
Underground SF
424 Haight St
San Francisco, CA
Hac Residents
Nihar B
Smac
Tristes T
Jason P
$5 before 11
$8 after 11
10 p.m. – 2 a.m.
Sounds
https://soundcloud.com/iceehot/bobby-b-so-true-john-talabots-espiral-mix
https://soundcloud.com/100percentsilk/a2-manchester
https://soundcloud.com/bobbybrowser707
Oh man, so nice to see that signature Haç poster art back in action again too! Let's fuckin DANCE!