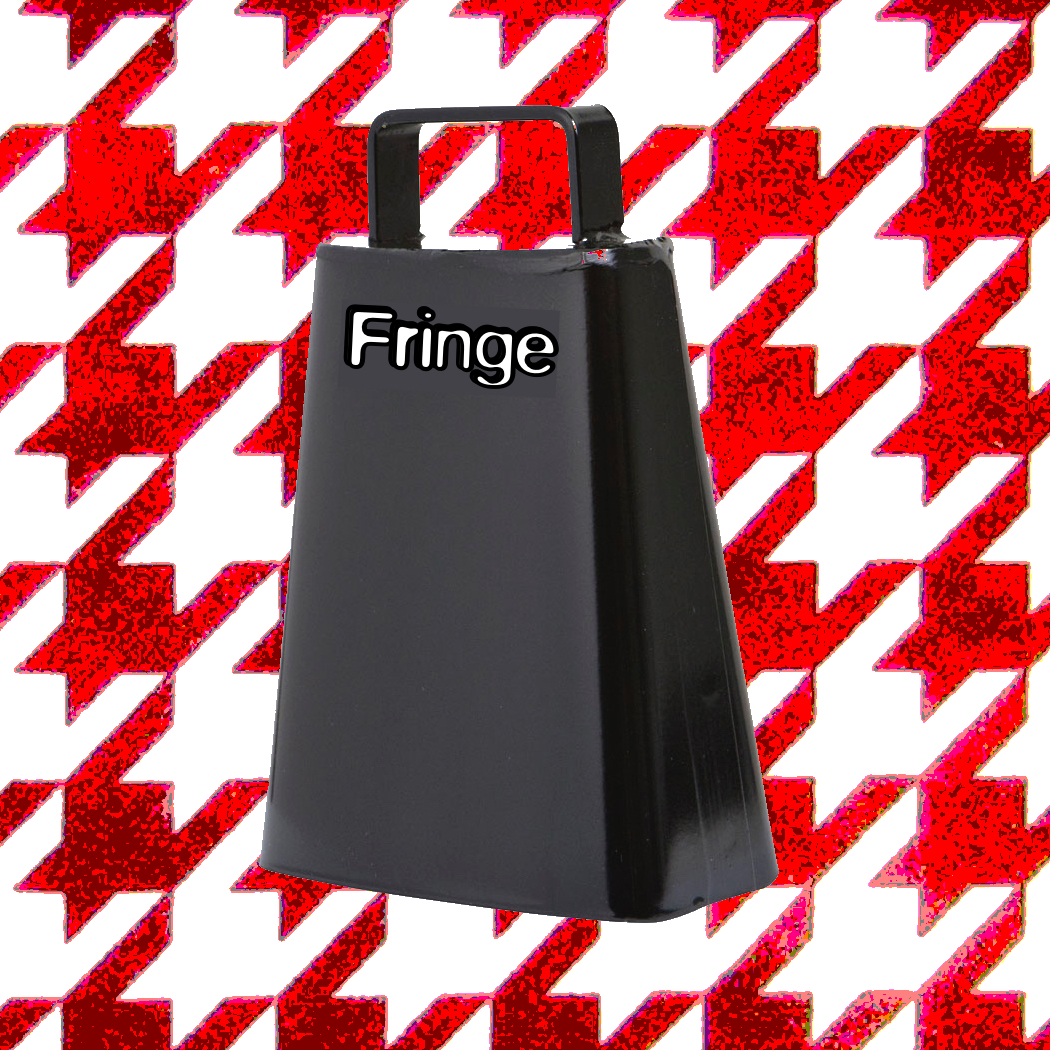 Indulge us for a moment as we pay tribute to one of the greatest elements of the percussive world: The Cowbell. Many successful Indie Dance Songs feature steady, driving beats influenced from either from rock or from dance music. DJ Blondie K from Fringe says that "the ones that really move people on the dance floor are the tracks that mix steady beats with looser percussion elements. The push and pull of the rhythms is what makes people want to get out there and dance."
DFA recording artists like LCD Soundsystem and The Rapture took this technique to great success with songs like "House of Jealous Lovers", which feature cowbell and other dance percussion mixed with punk rock grooves. Remixes of songs by the Twelves, MSTRKRFT and RAC use live percussion to transform straight ahead songs by artists like the Two Door Cinema Club and the Yeah Yeah Yeahs into dance floor favorites.
DJ subOctave who was been a drummer long before becoming a DJ says, "We love all percussion but there is something about the cowbell that can cut through a mix and has a attitude that is edgy and fun. "
Fringe DJs Blondie K & subOctave will be playing an indie rock tribute to the Cowbell and percussion based grooves this Saturday January 30th at Pops Bar. Check out the promo video:
Check out this week's full entertainment line up at Pops Bar:
1/25/16 MONDAY
Metal Mondays
Hosted by BFF.fm & Cult of Riffs
9pm-2AM
Keepin' it real and playing all things heavy! If you're false, do not enter! Classic 60′s, 70′s, 80′s deep cuts, black metal, death metal, thrash metal, NWOBHM, proto-metal, psychedelic, heavy blues rock, hardcore punk, d-beat, noise. ANYTHING WITH RIFFS!
No Cover
1/26/16 TUESDAY
Trivia Tuesdays
Pops Quiz
$2 to play
8:30-10:30PM
Join us every Tuesday of the month and test your wits at Pops trivia night "POP's Quiz" where your brain may get stump on categories such as Pop's culture, Sports, Movies, Music and more, with little snippets of audio and visual effects too! So come on in for some good ole fashion competition and a night of drinking with the crew! It is a 2 dollar cover and winner gets the pot!! so tell friends and family because the more peeps the steeper the cash prize is!!
MUSIC THERAPY
with DJ Clave
Electro-Cumbia Breaks, Hip Hop, Nu Latin Beats
9PM-1:30am
No Cover
21 UP
1/27/16 WEDNESDAY
Benezra Tergis
Happy Hour 6-9pm with Benezra Tergis and friends playing live latin sounds with keyboards, percussion and vocal guests.
MUSIC THERAPY
with DJ Clave
Electro-Cumbia Breaks, Hip Hop, Nu Latin Beats
9PM-1:30am
No Cover
21 UP
1/28/16 THURSDAY
DJ SEKTOR
Happy Hour Entertainment 6-9pm with DJ Sektor spinning Retro Thursday.
BFF.FM Night
9PM-1:30AM
Rotating DJs from local BFF.fm radio! This week: ZeroOne
9pm-2AM
Hang the DJ New Wave Party
No Cover
1/29/16 FRIDAY
THE NO THEME SUPER DANCE JAM FRIDAY
9pm-2am
No Cover
21 UP
DJ Sonny Phono spins every danceable jam to keep you going all night!
1/30/16 SATURDAY
Patch & Rita
Happy Hour Entertainment 6-9PM
Who could resist this dynamic duo, with their sonorous adventures into the deserts of early 20th century songwriting? If you've got a hankerin' for some rootsy boot-stompin' tunes about whiskey and cheatin' women, then this is your place. Patch & Rita throw down some tunes like this coast has never seen, and you'll leave stomping your feet, we promise.
FringePop, House of Jealous Lovers
A Tribute to the Cowbell
9PM-2AM
DJs Blondie K & subOctave pay special tribute to the cowbell and percussion grooves with the best of indie rock, indie pop and alternative dance classics all night!
http://fringesf.com/
No Cover
21 UP
POPS BAR
2800 24th Street @ York
San Francisco, CA 94110
www.popssf.com