Beautiful: The Carole King Musical is coming back to San Francisco! We saw it here before it went onto Broadway victory, winning two Tony's and a Grammy. We have to miss it this time around but that doesn't mean you have to! Need a date night? Go out for drama talk and drinks!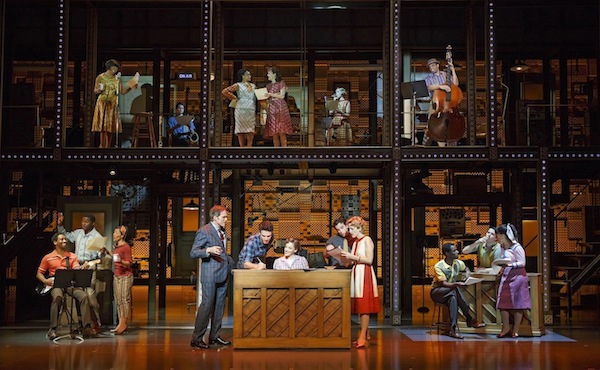 Here's the summary of our review of this musical back when we saw in Fall 2013:
Are you a huge fan of 60s/70s pop music? Are you into music history? You should totally go see this show! Don't care about music from that era? You'll probably be disappointed with the brevity of the story, even though it's an endearing one. Just like most shows put up by SHN, this one doesn't fail to dazzle with the production. Beautiful sets, talented actors, overall a great spectacle. The only thing that fell short was the play, which choose hits over substance.
Beautiful: The Carole King Musical runs from August 9th – September 18th at the Orpheum Theatre. Tickets range from $45-$212 and can be purchased through the SHN website. Right now there are some orchestra and mezzanine tickets available on Goldstar for $55-$70.
Save