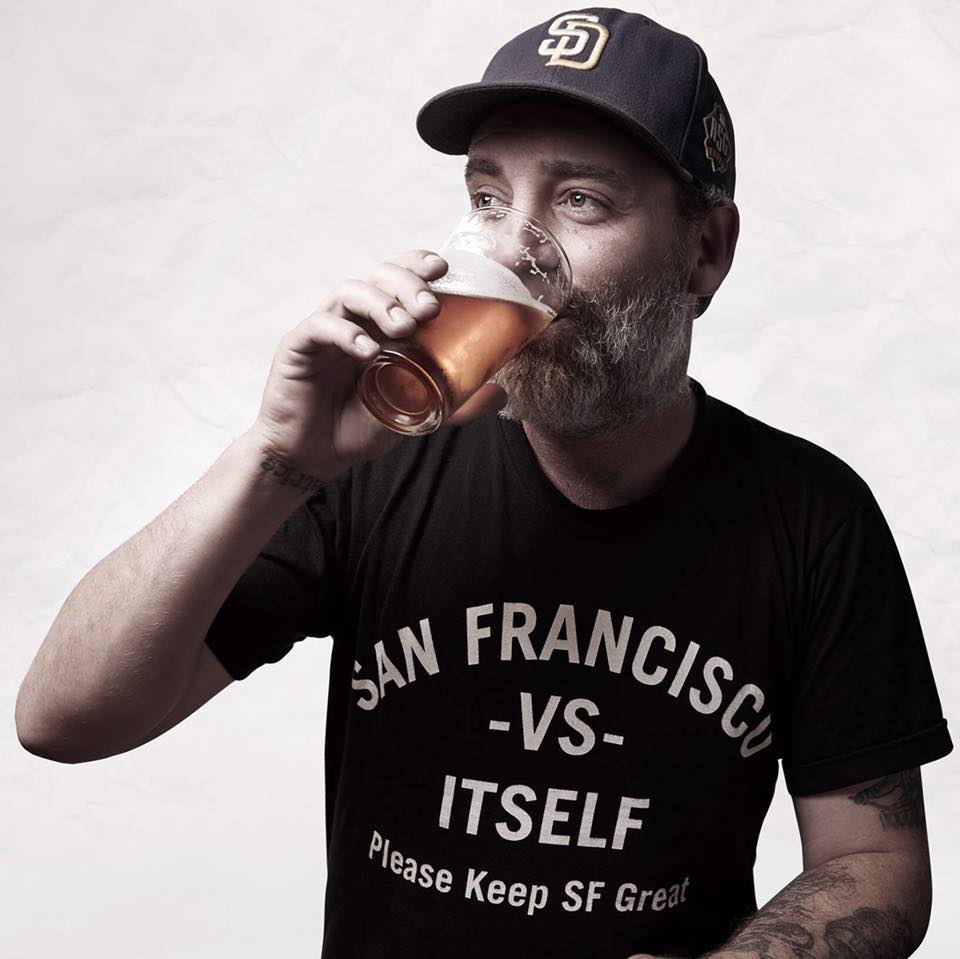 Photo by Brendan Mainini (SF Night Moves Project)
It should come as no surprise that resident DJ Sonny Phono is starting up a night featuring the music of the California. Equal parts Northern and Southern California, local man on the go Sonny is known for throwing parties up and down the state. In SF you can catch his double header of The No Theme Super Dance Jam at Pops Bar on 5th Fridays as well as 5th Saturdays at Madrone Art Bar. We can't wait to see what this seasoned DJ brings out for Friendly Fire, a night of all Cali Independent and Underground Music, this Thursday at Pops Bar!
Check out this week's full entertainment line up at Pops Bar:
11/14/16 MONDAY
Moto Monday
Bikes, Booze, and Babes. Come talk shop and kick the Monday blues with our very own motobike loving bartender, Chelsea.
21+, No cover.
8pm-Close
11/15/16 TUESDAY
Trivia Tuesdays
Pops Quiz
$2 to play
8:30-10:30PM
Join us every Tuesday of the month and test your wits at Pops trivia night "POP's Quiz" where your brain may get stump on categories such as Pop's culture, Sports, Movies, Music and more, with little snippets of audio and visual effects too! So come on in for some good ole fashion competition and a night of drinking with the crew! It is a 2 dollar cover and winner gets the pot!! so tell friends and family because the more peeps the steeper the cash prize is!!
MUSIC THERAPY
Electro-Cumbia Breaks, Hip Hop, Nu Latin Beats
9PM-1:30am
No Cover
21 UP
11/17/16 THURSDAY
DJ Sektor
Happy Hour Entertainment 6-9pm with DJ Sektor spinning Retro Thursday.
Friendly Fire: All Cali Independent / Underground Music
9PM-1:30AM
Come join DJ Sonny Phono as he curates a night of new and classic Independent/Underground California music. Friendly Fire is a new concept where the DJ plays music made by friends/acquaintances keeping the basis in Hip Hop/Rap/Funk he'll throw in some remixes of his own and some of the best Dj's he's built with over the years. Come by, you might just hear your original music in the mix!
No Cover
11/18/16 FRIDAY
Haight Street All Stars
6-9pm
If you are looking for a good time, Todd's rock and roll band, "The Haight Street All-Stars" will exceed your highest expectations. Featured at the Haight Street Fair this year, the blues/rock sensation, "The Haight Street All-Stars" will keep you dancing throughout the night. Playing songs to the likes of James Brown, B.B. King, Aretha Franklin, Albert King and many more. "The Haight Street All-Stars" are fun from beginning to end. Come on out to enjoy some soul in San Francisco !
Roger Niner Karaoke
9PM-1:30am
"Roger Niner is back in The Mission… at Pops! And he's bringing his big ole' book of rare and unheard karaoke tunes! Find and sing a new favorite or a long forgotten oddity! Karaoke like you never left the basement of your parents house! We go until they tell us to shut the hell up! Check out the songbook at book.rogerniner.com, and PREPARE!"
Web: www.rogerniner.com,
Facebook: Roger Niner Karaoke
Twitter: @rogerniner
Instagram: @rogerniner
11/19/16 SATURDAY
The Rec Department presents LIVE LIT LOUD
Nothing But Slap All Night
feat. The Rec Dept & Special Guests
9pm-2am
No Cover
11/20/16 SUNDAY
MUSIC THERAPY
Electro-Cumbia Breaks, Hip Hop, Nu Latin Beats
5PM-10PM
No Cover
21 UP
POPS BAR
2800 24th Street @ York
San Francisco, CA 94110
www.popssf.com