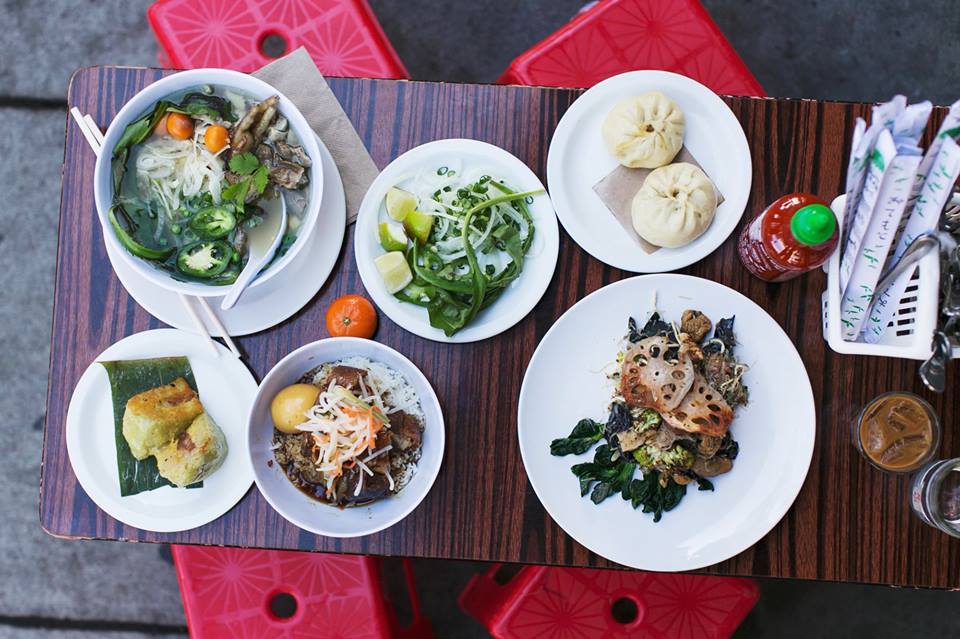 Well there's Rice Paper Scissors's annual New Years Day Brunch, which I've raved about many times before. (But it's not in the Mission this time.) Just check out part of the menu:
Parker House Pork Buns
cultured butter, char siu, and quince in a naturally leavened Parker rolls (made by baker K. Bayle)
Turkey Potstickers
napa cabbage kraut, ginger, and cilantro, served with red vinegar and tamari.
Fried Imperial rolls
fried rice paper rolls with taro and woodear mushrooms. served with mint, cilantro and fermented chili dipping sauce. vegan, gluten-free.
Daikon Cakes
crispy rice cakes made with daikon, Chinese sausage and dried shrimp.
Breakfast Banh Mi
two fried eggs and housemade sausage patties with housemade pate, mayo, daikon pickles, cucumbers and cilantro
Check out the rest of the menu (and RSVP and invite your friends) here.
And then also, there's a new Mission tradition (hopefully) happening for the first time… it's the WesBurger n' More New Years Day Hangover Helper! Here's a portion of the menu:
Beverages (all brought to the table)
Tex Mex Micheladas (2)
Dolores Greyhounds – Lo-Fi Gentian Amaro and Fresh Grapefruit Juice (2)
XL Bottle of Topo Chico
Personal French press coffees (2)
Course 1
Chips, Queso, & Salsa
Cevichaladas – ceviche+michelada
Wowee! How 2 decide?????? Maybe can do both??? More info on Wes's party here.