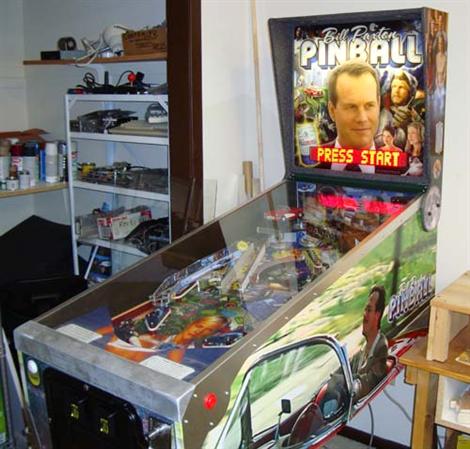 Ever since since DIY/nerd hero Ben Heckendorn's Pinball Tribute to Bill Paxton popped up in my reader, I can't stop thinking about it. It's amazing. It's a masterpiece. I want nothing more than to have this in lieu of Elvis Pinball at the Uptown. Maybe we'll start a fundraiser to buy this sucker.
Folks, it has a motorized self-crushing Hamm's can:
More on Bill Paxton Pinball at Ben Heck's.
Previously: