About 4,700 people temporarily lost power on Tuesday.
Just got a autocall from @pge4me on Mission / La Lengua power outage, ETA 6:15 for restoration.

— Burrito Justice (@burritojustice) April 23, 2013
Then a reader, Geoff, sent us this pic, saying: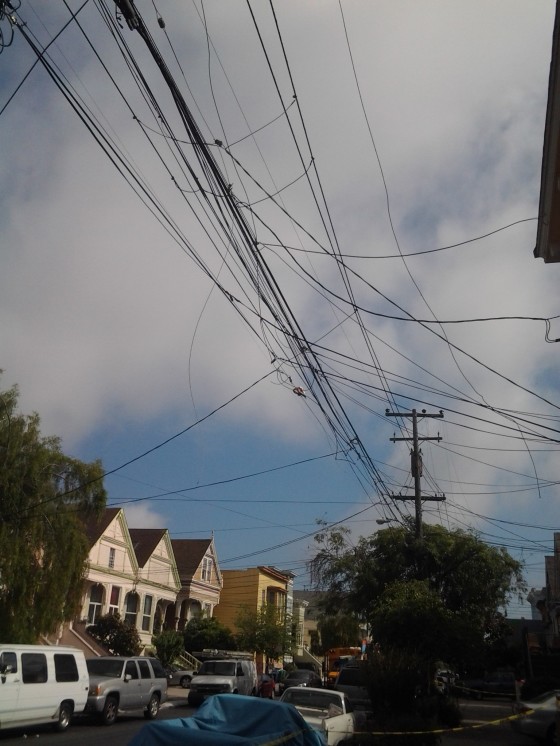 I was on Valencia st when the power went out, so I went back home. On the way I saw this at 21st and Alabama. A Mylar balloon shorted out the wires, and it looks like it took out most of the district.
Thanks, Geoff!
The SF Appeal has the official story:
[PG&E spokesman] Molica said the balloon "caused extensive damage," and he reminded people to keep metallic balloons weighed down and away from power lines.
Here's a pic with the balloon highlighted, in case it wasn't clear above.