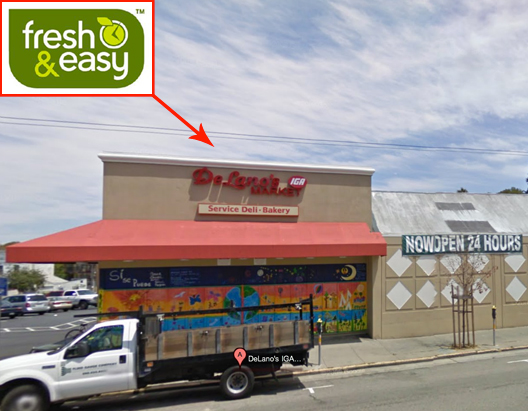 The former location of Delano's, which generates a lot of discussion here for some reason, may soon be replaced by a Fresh & Easy Neighborhood Market. "Fresh & Easy"? That sounds like the kind of girl you'd want to date. If you are a breakdancer. And it's the 80′s.
From Curbed:
A little bird just told us that grocery chain Fresh & Easy is this close to signing a 20-year lease for the recently shuttered Delano's space on South Van Ness in the Mission.
Get the scoop at Curbed SF.
[image via Curbed, thanks Sally!]
Previously: