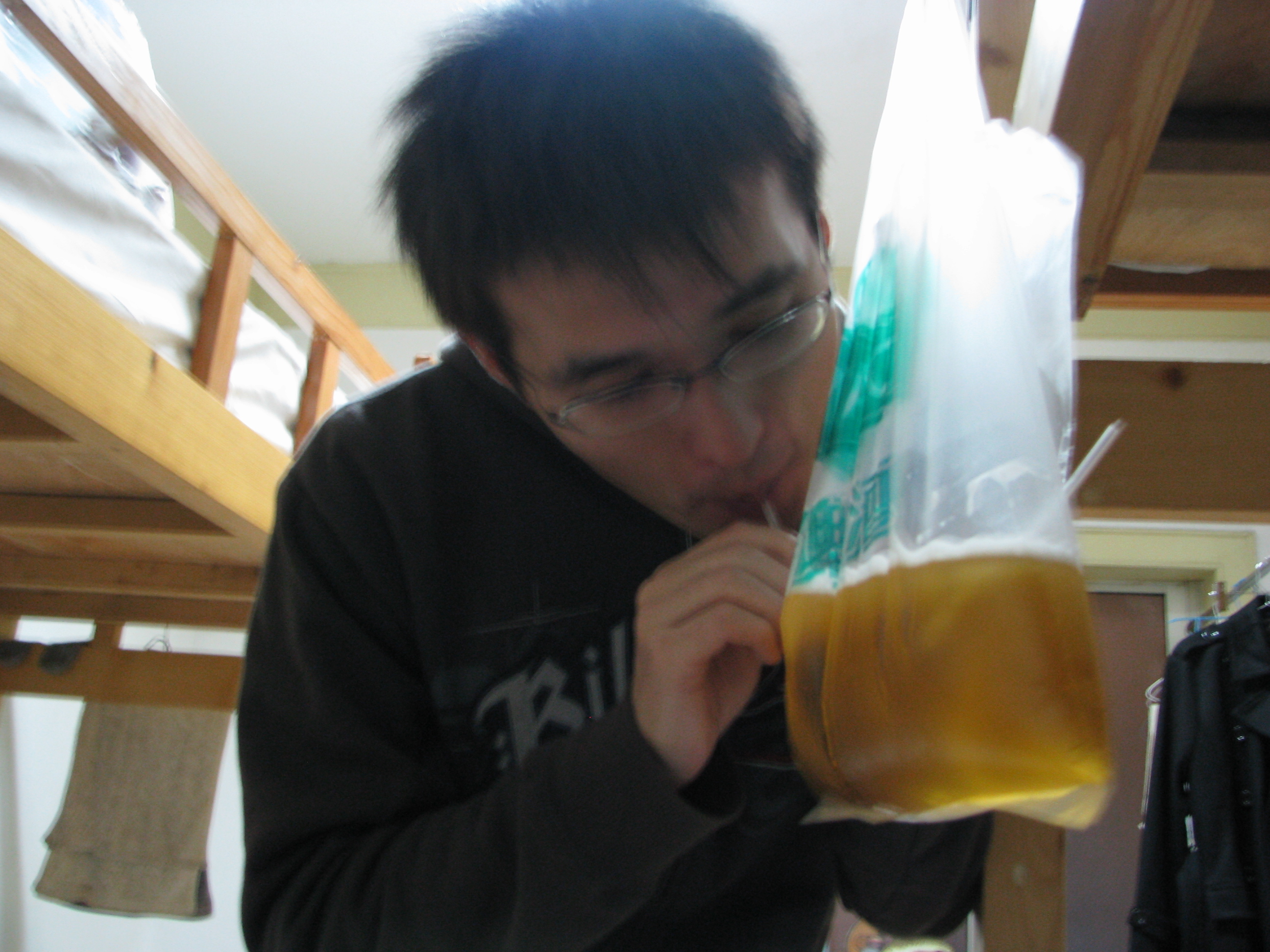 In case you missed the post from the other day, bags of brew are all the rage in China these days.  For seventy two US cents, you can knock back 5 beers in a Chris Daly disapproved receptacle.  Since I know you all were curious how the hell you drank from these, you're supposed to impale your beer with a straw and share with friends.  Beyond the style points, the real benefit of this setup is that you have a place to put your vomit in afterwards.  Bag o' Brew: where have you been all my life?
Anyways, since this isn't a blog about China, you can follow all the oriental action on the other blog that I otherwise never have a reason to update and no one reads in general.
P.S. – When I get back to the Mission, I want to open a bar that only serves beer in plastic bags.  Good idea / bad idea?