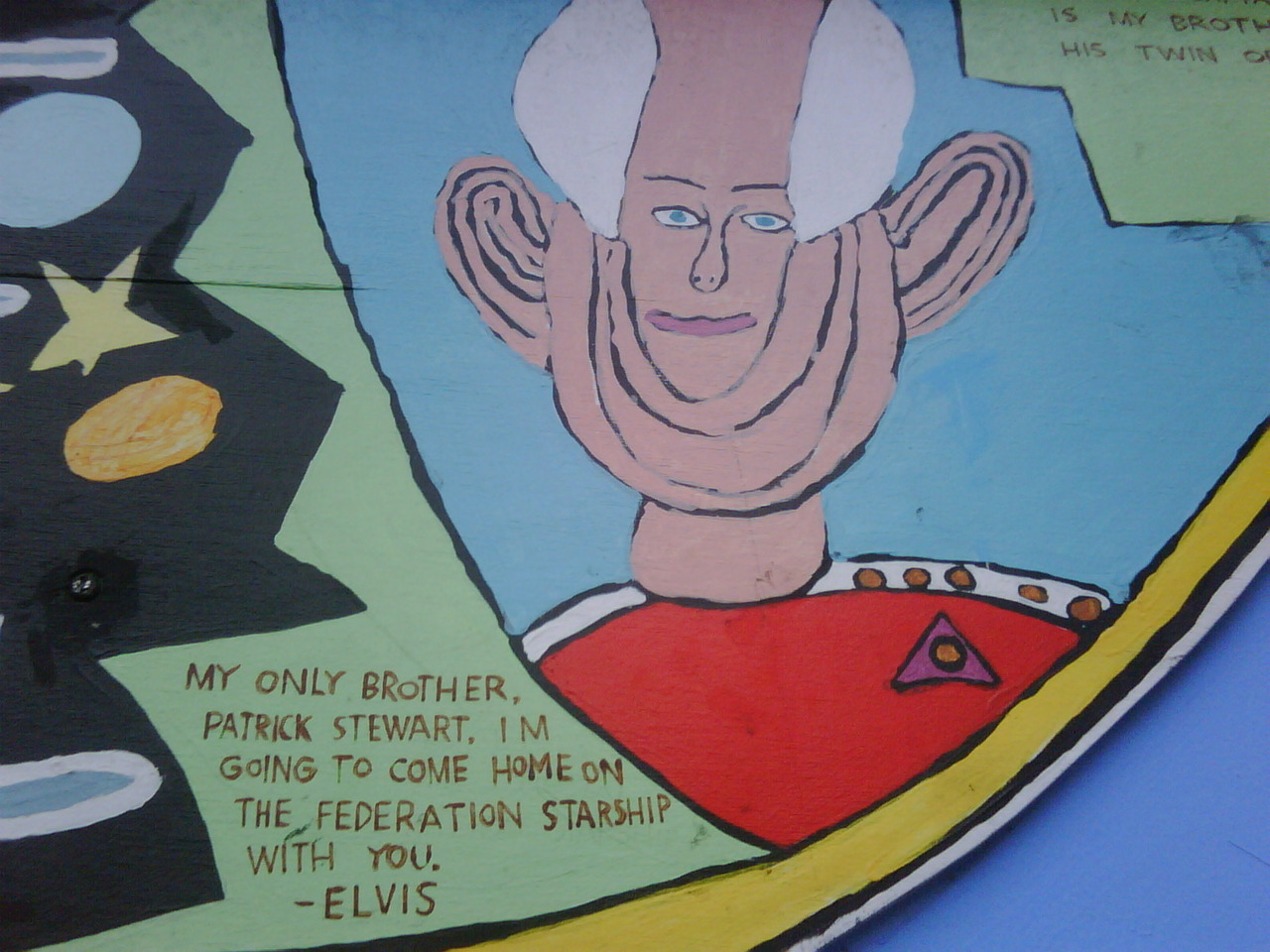 Sexpigeon puzzled over this mural today. I'm going to take a gamble and assume that it's on the side of the Walgreens on 16th based on the flanking photos in the stream.
Oddly, I learned new things about both Elvis and and Patrick Stewart today before seeing this. Coincidence or cosmic anomaly?
Jailhouse Rock alludes to prison rape "Number 47 said to number 3, You're the cutest jailbird I ever did see…"
Patrick Stewart explains why, unlike his ex-Starfleet comrades, he doesn't twitter.
Bonus video of Patrick Stewart acting like a total perv on Extras: