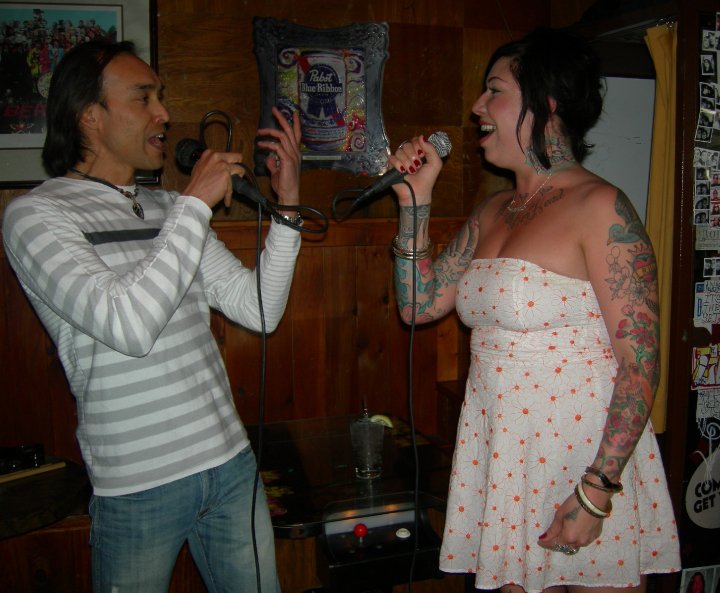 On a nondescript Sunday at the 500 Club, one particular karaoke crooner's artful rendition of a George Michael song managed to attract the attention of members of both sexes, so much so that they each posted competing Missed Connections vying for his affection.
He must be doing something right!  Team Vag fired the first salvo:
500 Club karaoke – boy in the striped shirt – w4m (mission district)

i liked the way you sang george michael.

i was with my roommate and we split really fast when we realized we were running late to a show.

wish i would have talked to you.

i was the one in the white dress.

p.s. i've never posted here before. yikes.
Sensing that the opportunity was slipping way, Team Penis finally got on the board later that night:
Singing George Michael at 500 club on Sunday – m4m – 25 (mission district)

You were singing George Michael at 500 club on Sunday. I'm shy and wearing a green sweater — which is why I didn't say hi. Email me if you want to grab a drink at 500 club sometime.
No need to fight!  I'm sure there's plenty of him to go around.  And I wouldn't have said hi either if I was wearing a green sweater.  The point is that I think it's safe to say that striped shirts are back (though neither poster specifies vertical or horizontal–this is important, people!).
Stay tuned for more hyper-hyper-hyper-local news!
[Photo (probably not of boy in question) by Scott Annechino, karaoke photographer extraordinaire]