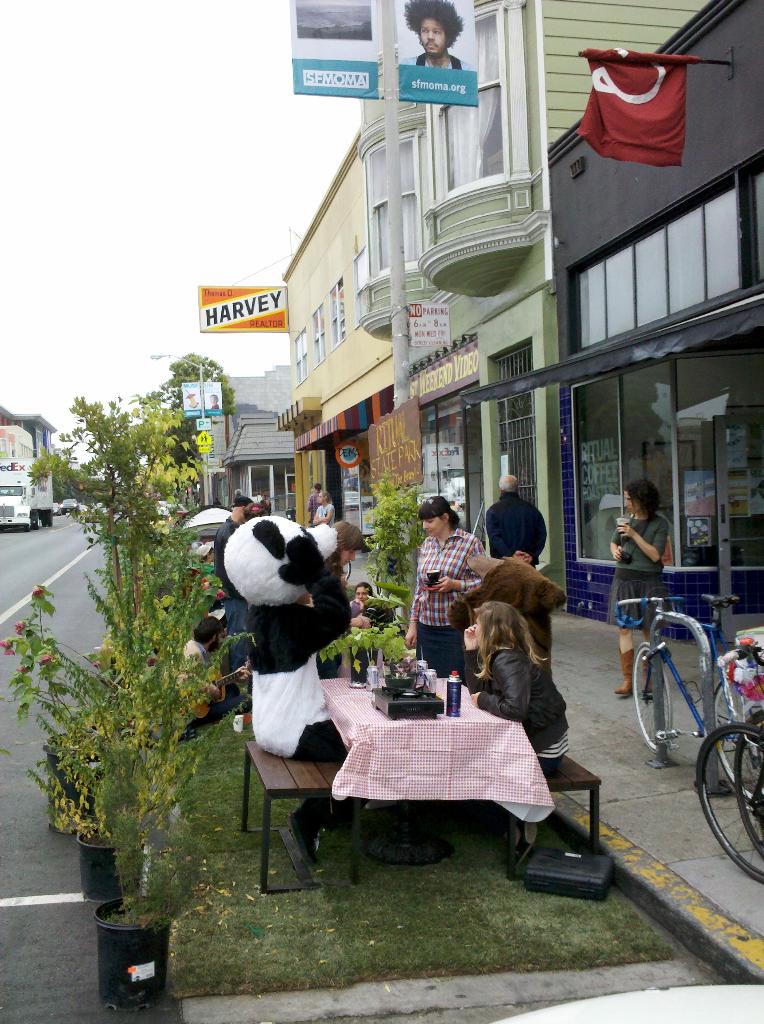 Did you get a chance to spend some time and chill out in one of those temporary parklets this past Friday?  If not, here's a peek at what you missed at PARKing Day 2010.  [Disclaimer:  NO SAVESIES were used in the commandeering of these parking spots]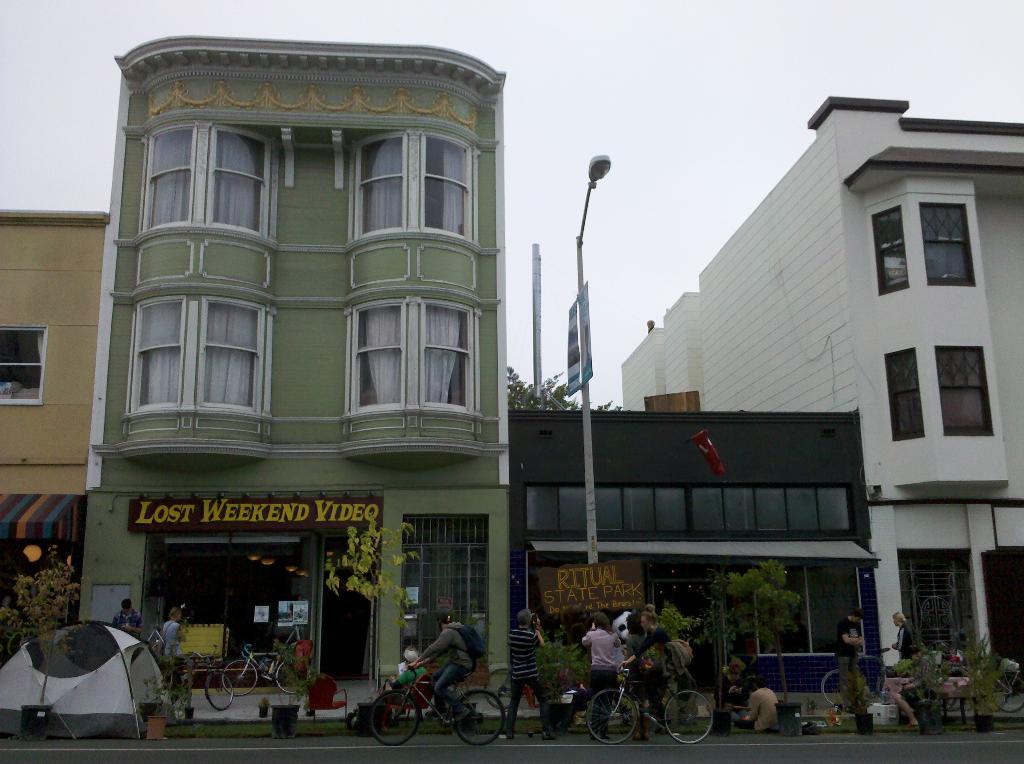 As expected, the longtime PARKing veterans in front of Lost Weekend and Ritual Coffee went all out with a 3-meter spot featuring a camping ground complete with a tent on top of real sod and a portable forest of potted plants.  Attention to detail such as the inclusion of a panda clinched a mention as one of the best parklets of the day.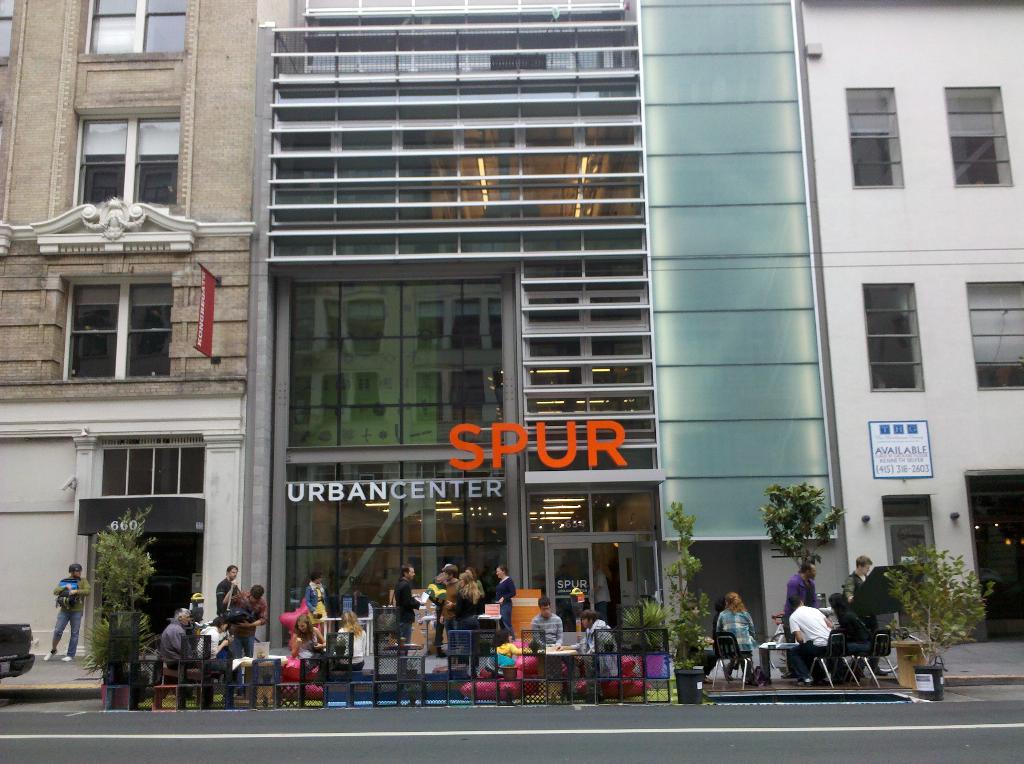 Similarly, the fine folks at SPUR also created a parklet so kickin' it probably would have qualified for their useful map of POPOS (Privately-Owned Public Open Spaces) had it been a permanent thing.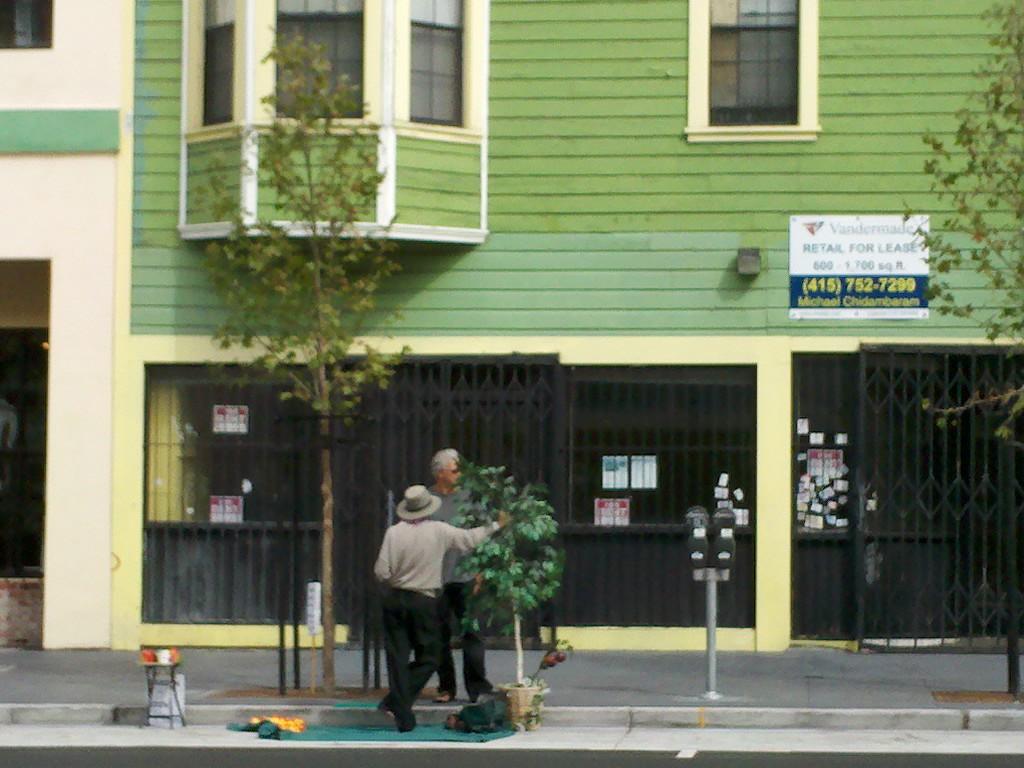 Despite the fact that not all the parklets were as thoughtfully orchestrated, that didn't stop people from getting into the spirit of the day.  As this fellow proves, all you really needed was a swatch of AstroTurf and a juvenile tree.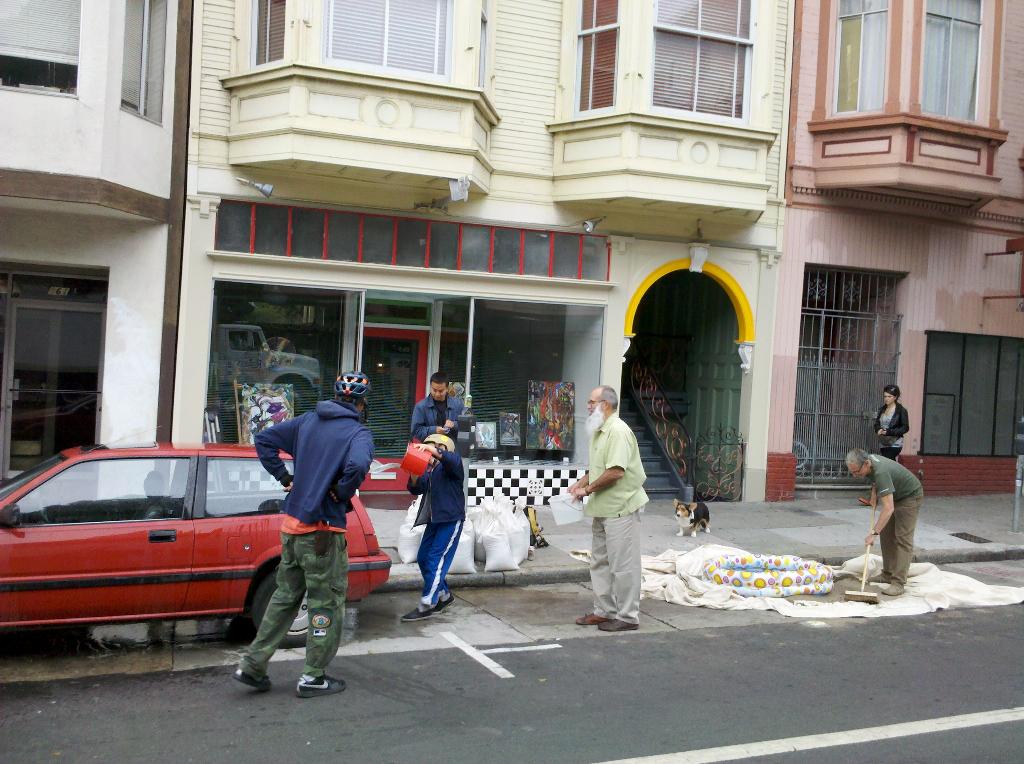 Or a kiddie pool and some sandbags . . .
Even the City tried to get involved, and while their effort and enthusiasm were commendable, their execution was found to be lacking.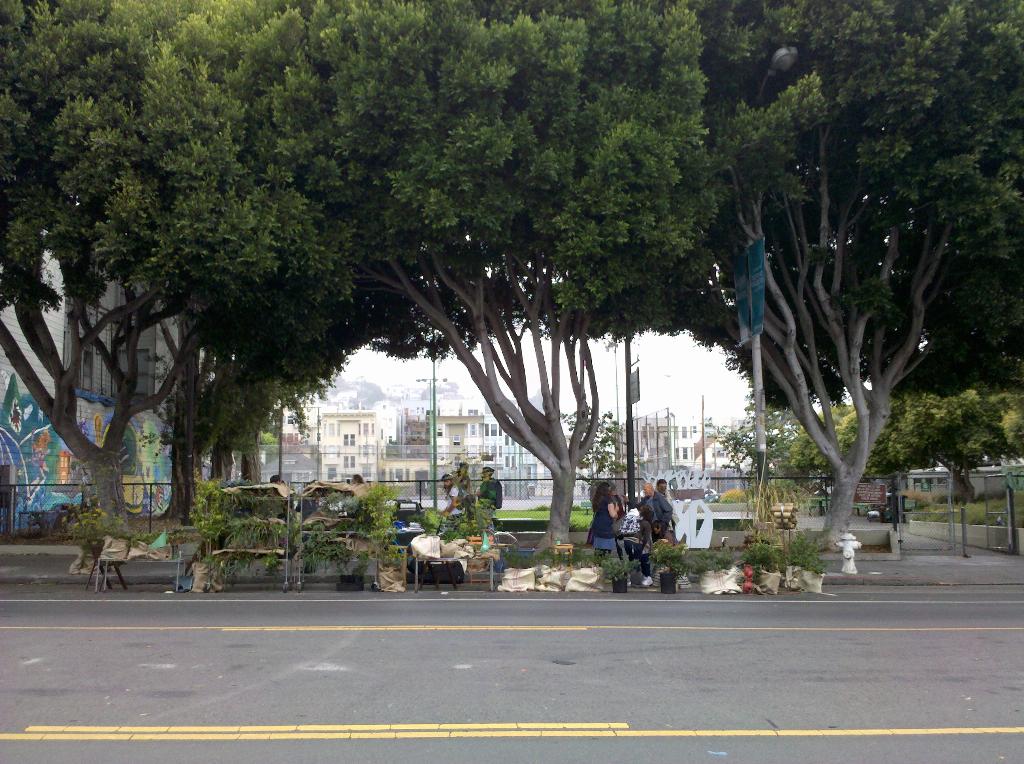 And it looks like these people finally finished their "Park in front of a Park" installation. Pretty good compared to their slow start earlier in the morning.
Overall, another fine excuse for San Franciscans to not go to work for a day.  See you next year!