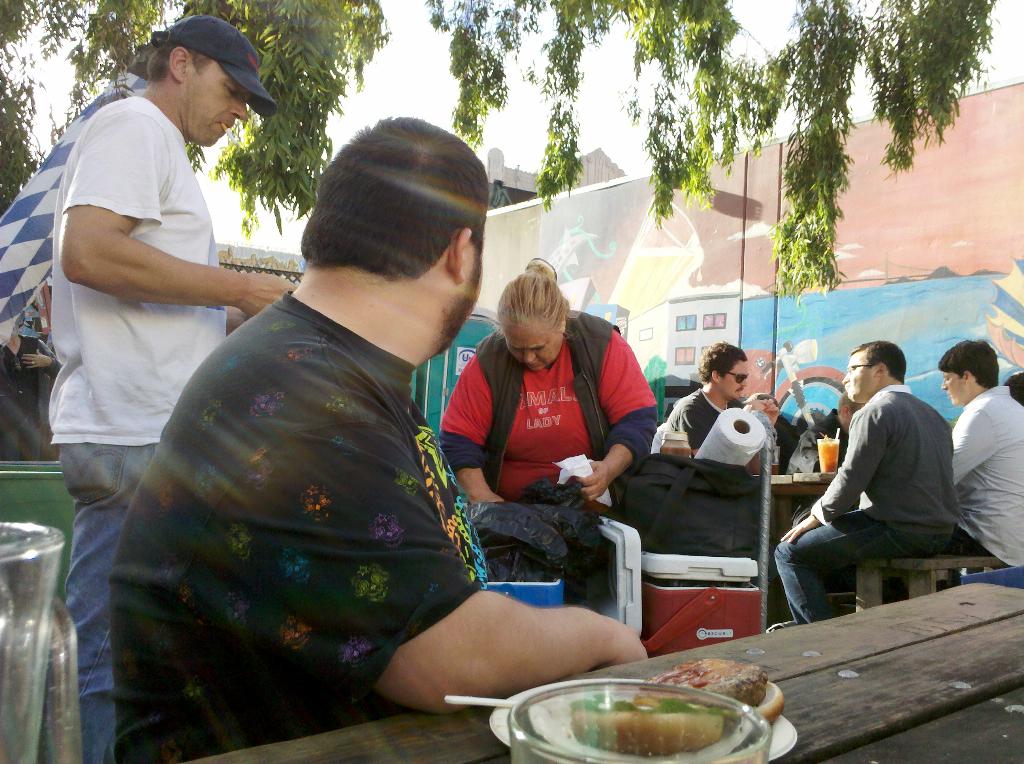 The age-old dilemma.  You show up at Zeitgeist famished and order one of their delicious burgers.  You do the time and wait the requisite 10-15 minutes while anxiously downing a beer, your mouth salivating from the aroma emanating from the grill and your ears perking up every time the cook shouts another name across the yard (or wait–I guess they don't do that anymore?).
Finally, the moment of truth arrives, and just as you sit down back at your table ready to devour that poor defenseless hamburger, your hear that familiar siren song, "Tamales, tamales!"  But damn, you just got a burger!  What to do, what to do?
The Zeigeist Tamale Burger.  That's what you do.  An unholy alliance of beef, bun, masa, pork, and Tapatio.  Take that KFC Double-Down!