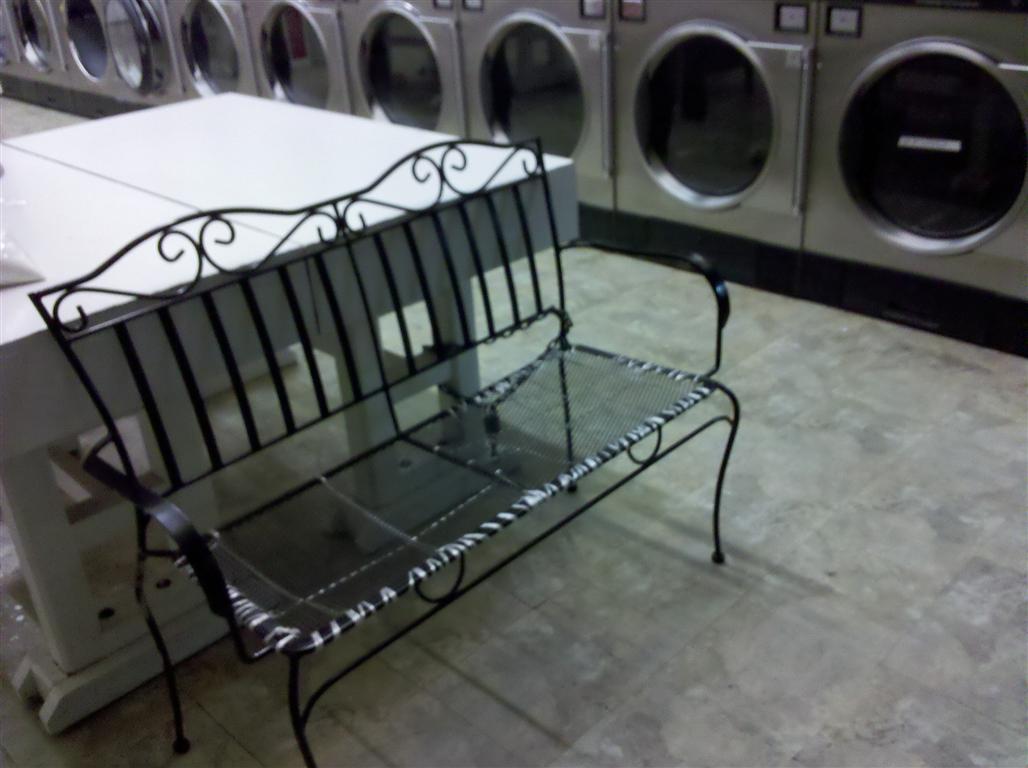 Even though it's only been around for about a year, from the looks of things, this laundromat bench has been through hell and back.  You might remember it from way back when we discussed the best laundromats in the Mission, but by looking back in time it's quite apparent that the bench has seen better days.
Nonetheless, its owners refuse to let it die.  Whereas others might view the continual breakage as a lack of structural integrity and trash this one for another candidate from Community Thrift, this laundromat has stuck by its classy patio bench and infused its frame will all manner of quick-fix bench hacks to extend its life.  Cleverly or not, the repair attempts have left this seat looking rather rad: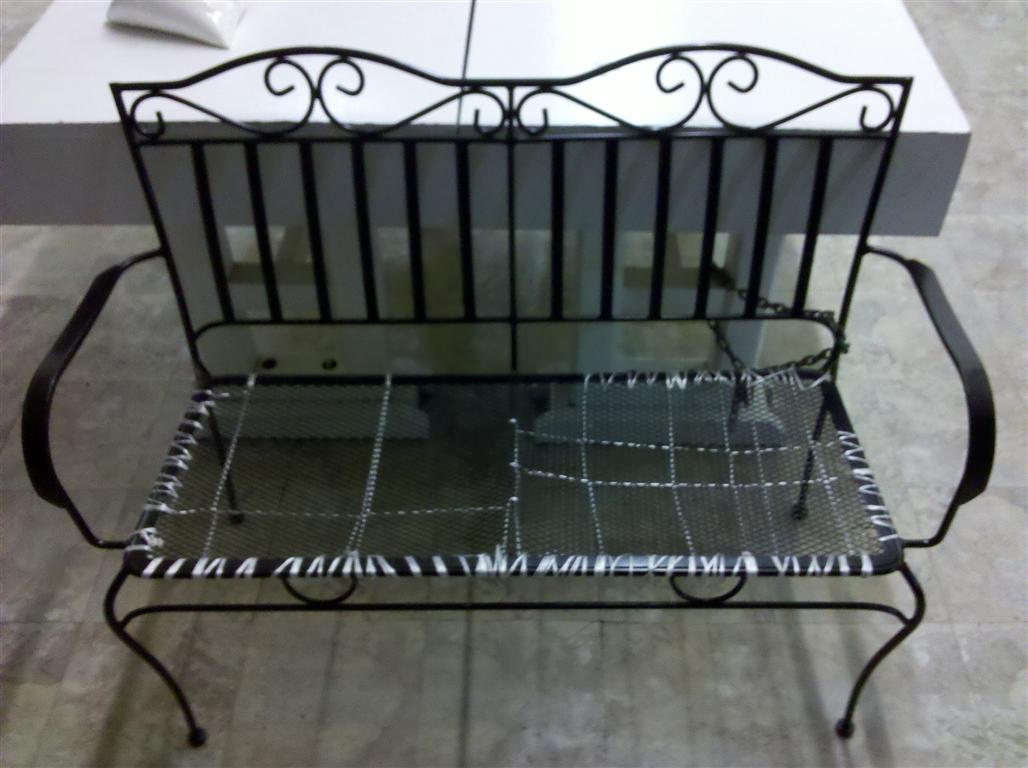 Form meets function.  Grand.