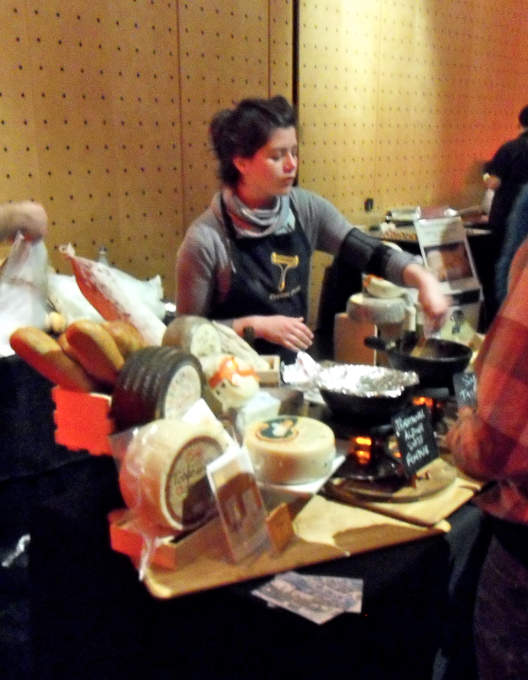 Some fetishists next to me in line for food at last night's SFMOMA/Noise Pop event were real excited:
"Dude, check out the way she's stirring the fondue."
"I know. Dude, check out her ergonomic elbow sleeve."
"Dude, I know."
"Oh man."
Wild stuff, right? Maybe it was all part of the art.