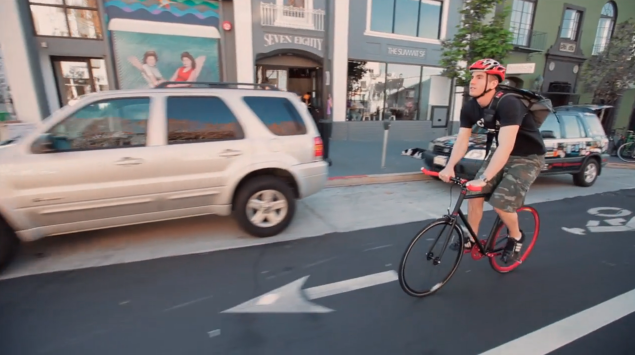 Our pals at Mission Bicycle have a new promo video done by 4SP Films, the same guys that did the Tartine Bread one a while ago. It looks great and has nice shots of the 'hood.
Jefferson adds:
They were pretty awesome to work with but they wanted to crop out a bit where a dog is taking a leak in and otherwise beautiful shot.  I said NO WAY.  It's one of my favorite bits.  Gotta look close though, it's just a quick flash.
Bonus dog peeing shot!