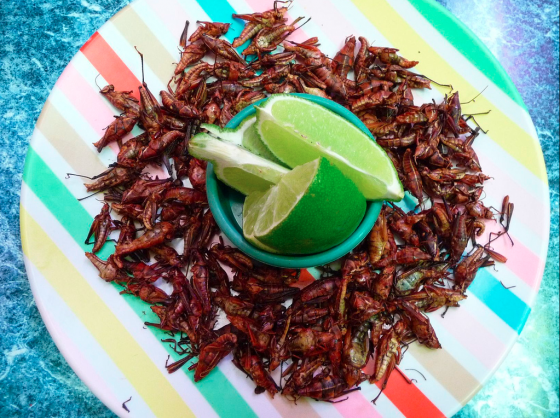 La Oaxaqueña, a 17th and Mission late-night Mexican spot that I have sung praises about before, is known for their adventurous offering of grasshopper tacos. Sadly, it looks like the party's over for bug-eaters, according to SF Appeal:
…despite Persaud's permit to import them, the DOH takes issue with where the grasshoppers come from.

"They want us to get grasshoppers from here, United States," Persaud told ABC7.
If I were a right wing commentator, I'd be inclined to say:
*Cue national anthem* I for one couldn't agree more. This is America, folks. These goddamn im'grants need to learn that here in the U.S. of A., there's only one kind of bug: AMERICAN BUGS, the best goddamned bugs in the world. Our bugs have the crunchiest exoskeletons and the juciest thoraxes around. And if you don't like it, you can go home to Mexico. *Fade out national anthem*
But I'm not.
[via SF Appeal, photo by elise_fleming]