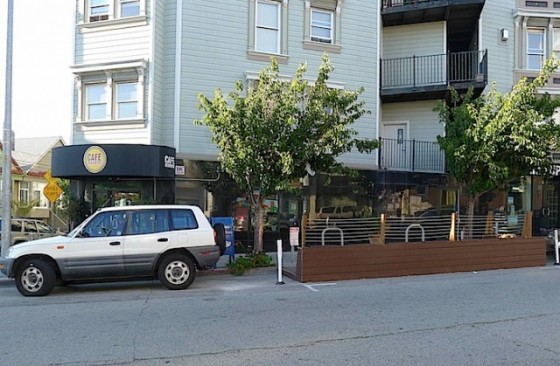 A first for La Lengua. Bernalwood has the story:
Finishing touches and plants will be installed on the 30th when the Tiffany Avenue neighbors are celebrating theer one year anniversary of planting of the sidewalk gardens.  Then it will just be a matter of when the city installs the bike corral in the space close to the corner!
Read on for more background and more pictures.