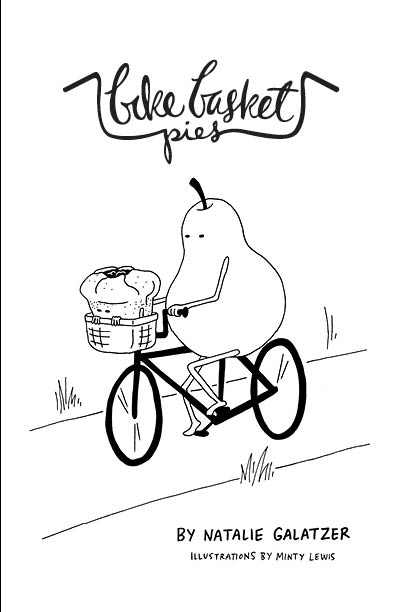 It's finally here, almost! Bike Basket Pies explains:
The recipe booklet is finally being released! Bike Basket Pies: How to Make Handheld Pies for Bicycle Delivery includes 14 seasonal pie recipes and illustrations by Minty Lewis.
There's a release party at Pot + Pantry on Tuesday, November 29th – it's BYOPie (not required, of course), and there'll be champagne (and pie!). [link]
Can't wait! RSVP and invite your friends!