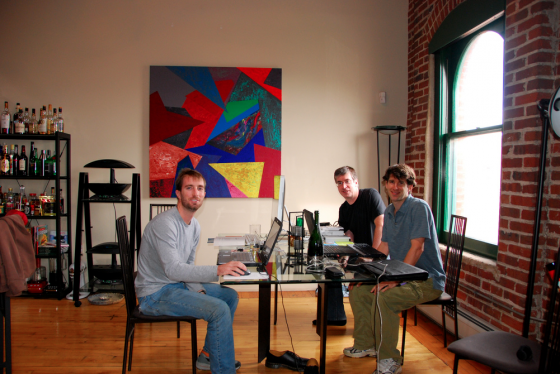 Fear not, Mission purists, maybe these tech startups that you love to hate are on their way out, or so says this good-bye note that sexpigeon brought to our attention. Local startup Branch, some kind of conversation-having platform ('cause you know, who wants to go through the trouble of having a real one), laments:
San Francisco is just too nice. The nature is too accessible, the architecture is too Victorian, and the weather is too perfect. The quality of life here is unrivaled. But I feel like I haven't earned that yet. One day, I'll bike across the bridge and meet my family at Mill Valley Beerworks.

For now, I miss the grit and grime of New York. It is real and raw, and the commotion of the city is contagious. Startup life is characterized by constant motion and tenacious tinkering, not hikes on Mt. Tam and brunch in the Mission, and the pace of life and breadth of humanity in New York is invigorating. I like to tell people: New York is like coffee. You know it's not good for you, and you don't really like the taste, but you just can't get enough. The rush, the jitters, they're addicting, as are startups.
[via sexpigeon, be sure to read his response, which mentions sweaters and hookers]
Update: