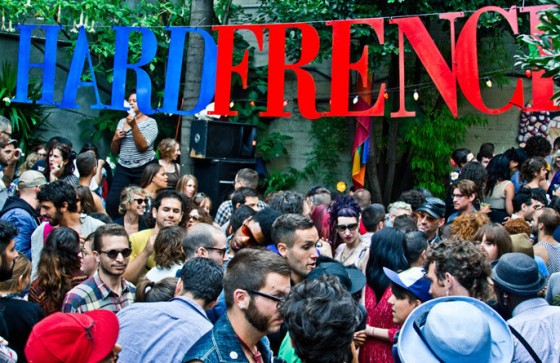 With the first heatwave of Spring just behind us, it's time to start thinking about fun stuff to do outside again! And if it happens to be the first Saturday of the month, you can't go wrong with Hard French, the fabulous daytime dance party on the El Rio patio.
Our pal Katie recently delved into the details of what makes it such a rad party on the Bold Italic:
The name Hard French was born from an offhand comment by Tina Faggotina regarding his desire to French kiss a boy hard. Devon adds, "We call it Hard French because we want people to do it hard, and our crowd really brings it."
Read the rest here!