This was the grisly scene from 24th St. BART this morning. Do bike thieves carry high-powered lasers or something?
Exhibit A: The mighty U-lock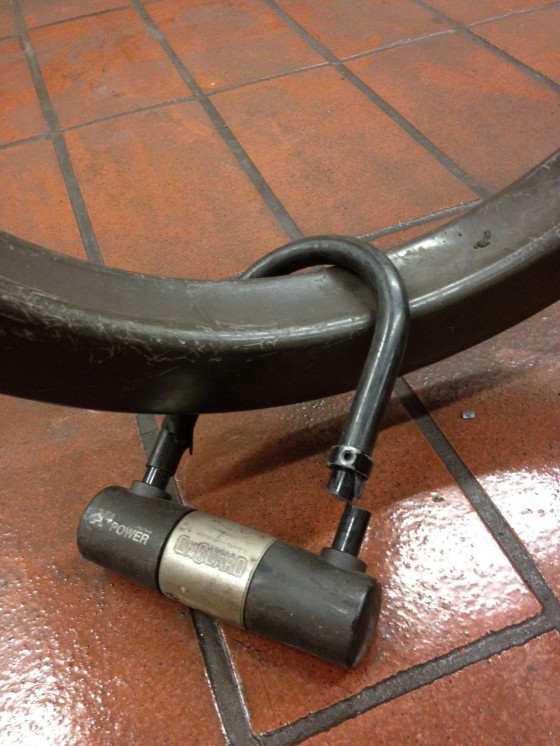 Exhibit B: The security cable you use to lock your wheels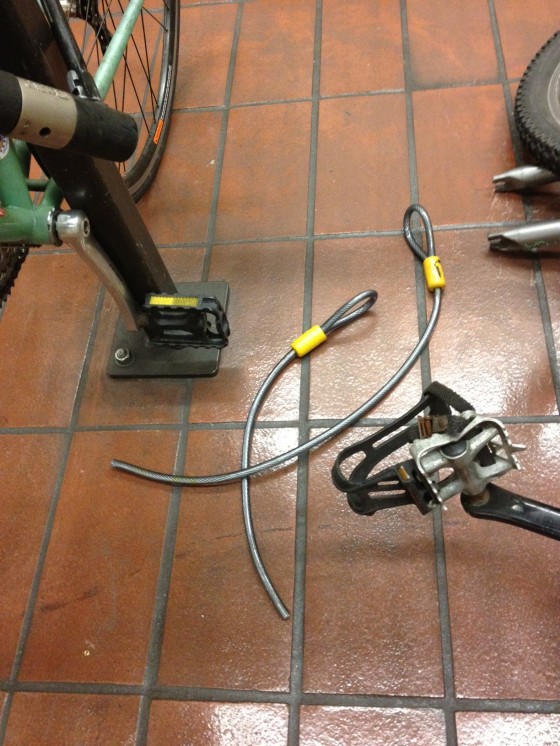 I prefer to think of bicycles being on temporary loan from the universe, so I guess I won't be too bummed when someone collects on my $25 rusted Murray.