The Napper Tandy on 24th S. Van Ness launched their new look last Friday. The exterior has been overhauled and lit with extra-bright fog lights. The interior has been completely redone to match their discerning, classy clientele of football fans (no, not "American football").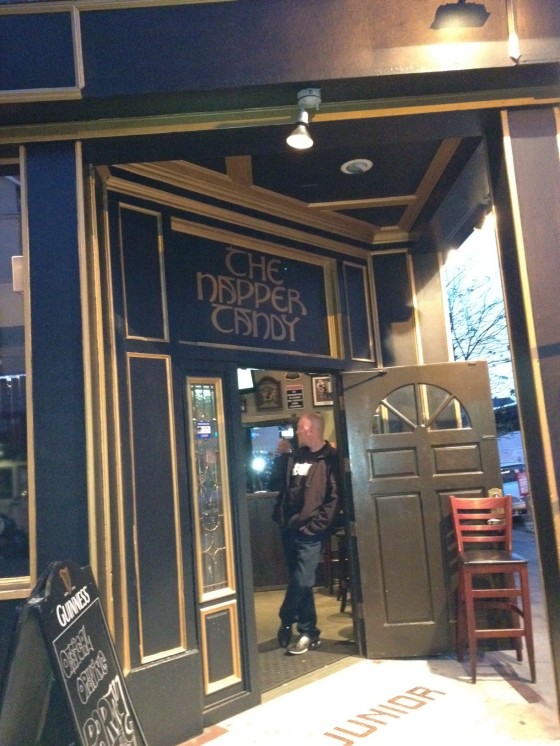 What, you don't hang out at the Napper Tandy? I'll have you know that Irish Public Houses are part of a rich, worldwide tradition of capitalizing on Ireland's drinking culture, and providing a safe haven for English visitors who too squeamish to socialize in unfamiliar countries. Take part in that rich tradition this weekend, won't you?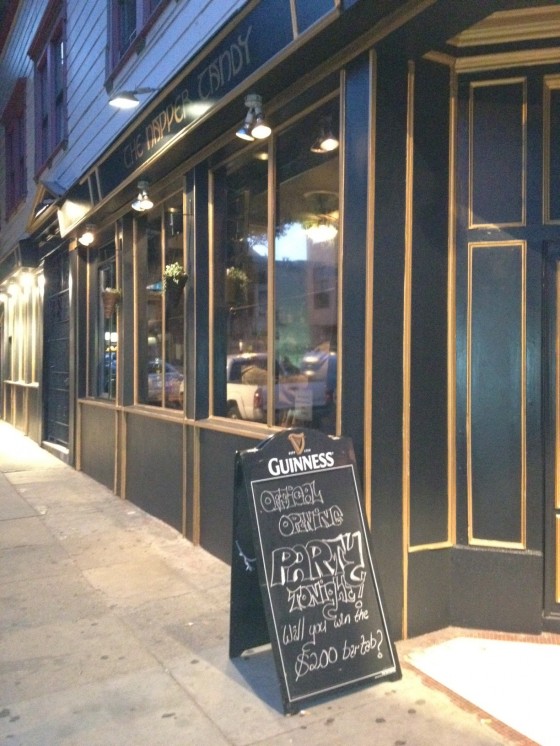 Not only that, the Napper Tandy one of the few Mission purveyors of the full Irish Breakfast, which basically two of every animal you can think of. This "noah's ark" diet is excellent fuel for a mid-day nap. Come to think of it, maybe that's why "Napper" is in the bar's name.