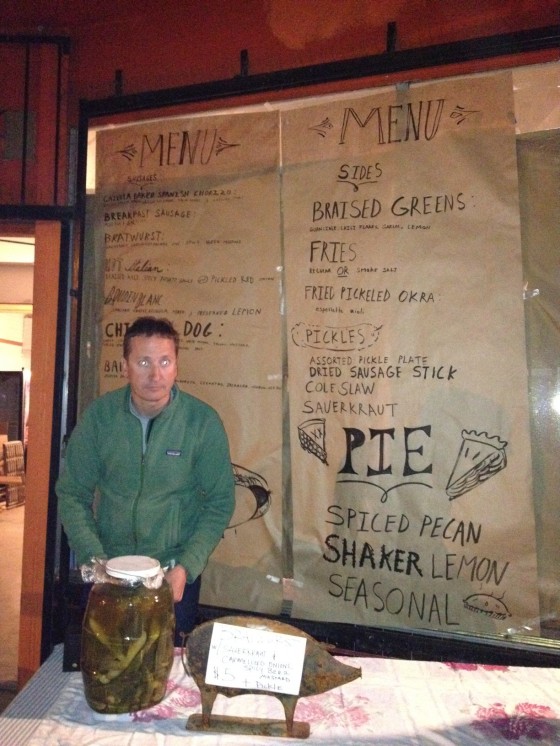 Pig and Pie, the restaurant poised to take over the ex-Discolandia space, made a showing at 24th St. First Fridays last week. Hog and Rocks, now Pig and Pie? What's next, Swine and Sushi?
During the event, they were selling some tasty-looking bratwurst and pickles. Unfortunately, I was too stuffed with tacos to partake. Sorry, but you try walking down half of 24th without gorging every two blocks.
The restaurant is scheduled to open in a couple of weeks, pending city paperwork approval. The fellow above confirmed that the "DISCOLANDIA" sign will stay to satiate whiny bloggers such as myself, but the hanging sign which currently reads "RECORDS" will be replaced with one that reads "SAUSAGES". I guess that's cool, since sausages are actually one of the few things I like as much as records.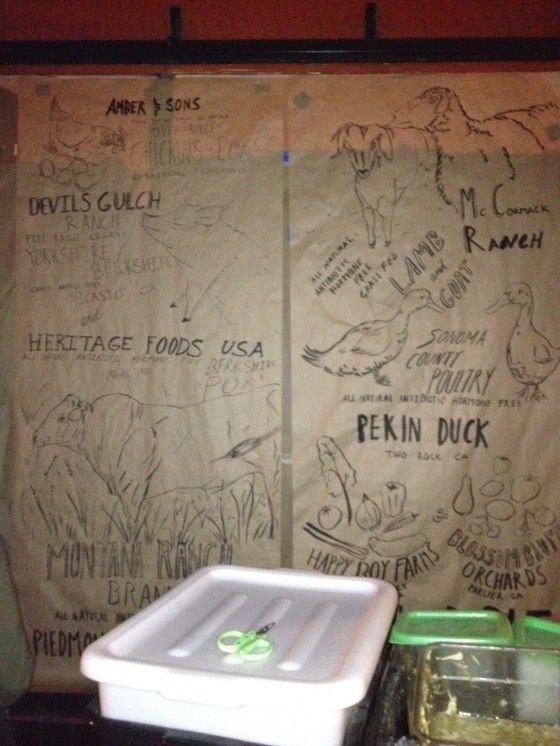 You can scope the hand-drawn menu in the pics, or head over to their site for their predictably not-too-vegetarian-friendly full menu.