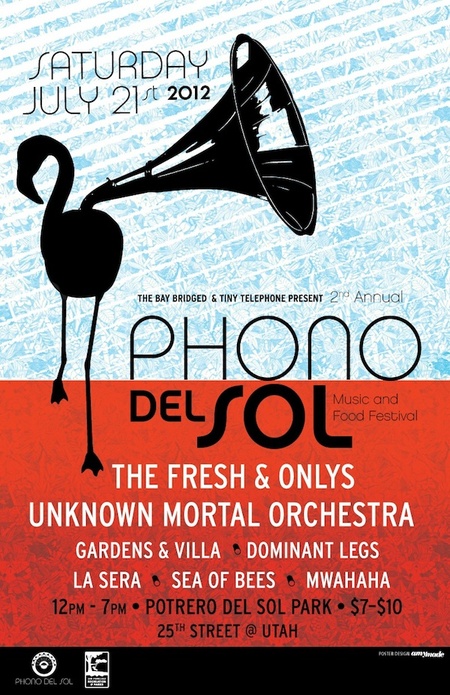 This year's Phono del Sol is gonna be some serious fun in the sun.
And all you have to do to win two tickets is leave a comment in the comments section below relating your best Potrero del Sol-related anecdote, or a really good haiku about how much you want to see one of the bands. So many options! Contest ends at noon tomorrow (Wednesday), at which time a winner will be chosen based on merit.
Or you can buy tickets here. And RSVP and invite your friends here. And look at a bunch of cute pictures of Katy Goodman here.