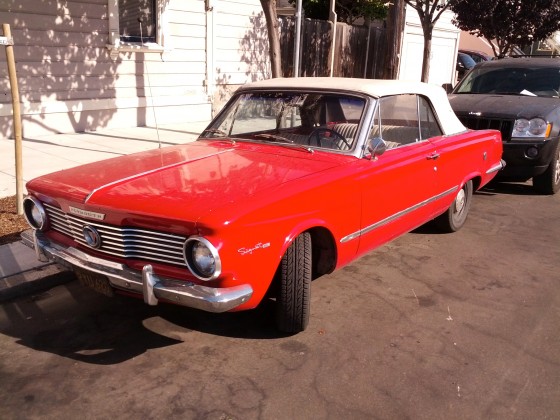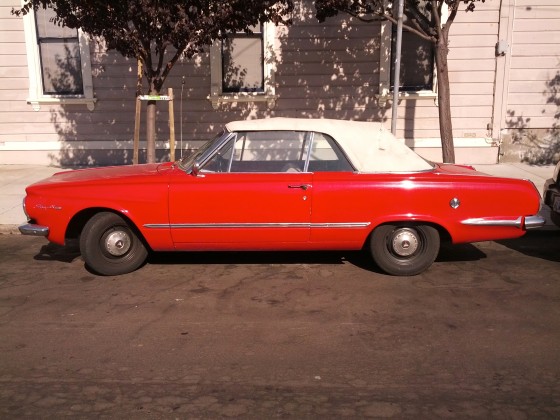 Whenever I see a cool car around the neighborhood, I take pictures and send them to my pal Eric up in Portland who runs Other People's Things, my favorite car blog. He responds with some knowledge and we post the results here and it's called "Car Beat." Here's what Eric has to say about this red-hot Valiant:
This is a second generation Plymouth Valiant 200 Convertible (1964-66).  It's equipped with the "Signet" trim level including bucket seats, floor console and lots of extra chrome as well as fun optional things like carpeted floor mats and two sunvisors. Hard to believe now, but we really do take all the crap shoved in today's cars for granted…and while there's certainly no security system those aftermarket skull door locks have a subtle way of telling you to move along.
Other than not knowing what engine is in it, this is pretty much the top of the line Valiant.  Nice to see a convertible there too, even though people complain about San Fransisco being cloudy, at least it doesn't rain 6 months out of the year there.
-Eric
P.S. While researching I ran across this Norwegian website with a German brochure for the Valiant.  Strange.
Thanks, Eric! More pics, including a shot of the aforementioned skull locks, after the jump: