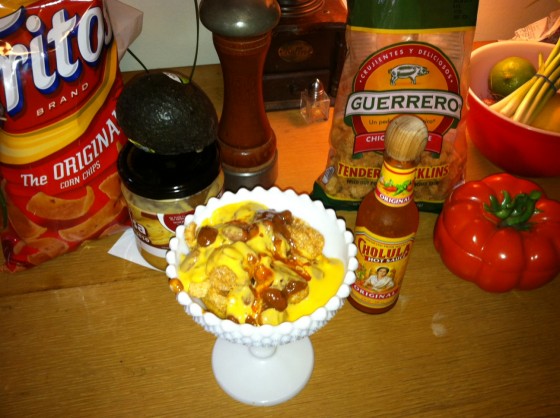 Our buddy Broke-Ass Stuart, who bartends at Evelyn Lee on Thursdays, brings us news regarding the disgustingly beautiful creation known as Frito pie:
What's a Mission Frito Pie? I'm glad you asked. A Frito Pie is a Texas thing where a serving of Fritos is topped with chili and nacho cheese. While those are great, I've decided to put a Mission style twist on it. We're adding chicharrones, as well as hot sauce like Tapatio or Cholula, to the mix. Honestly, I just tried some and it was amazing. Possibly the best drunk food ever. And we're giving them out totally FREE.

So, I'm assuming I'll start seeing all you lovely people on Thursday nights now? I mean, not only are you getting FREE Mission Frito Pies, you can get a shot and a beer for $6. See you soon.
I hope they serve it straight out of snack-sized Frito bags.