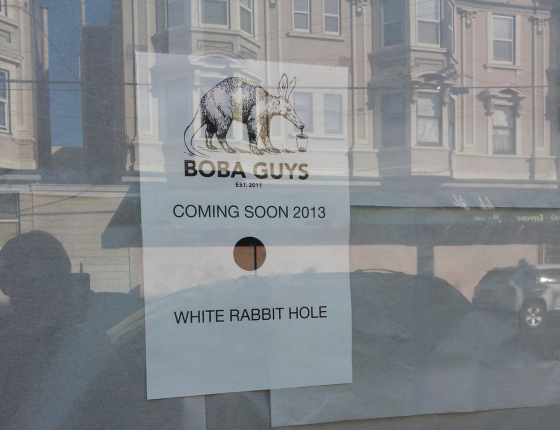 One of our rare high-school readers Asher (say, what do people who are too young to drink in SF do, anyway?) spotted this in a window on 19th and Valencia this weekend. Boba Guys is getting their own storefront. Renovations are under way and they are looking into an Asian-themed food vendor pairing.
Chamalyn, another boba place, previously occupied this space and apparently didn't survive the competition. Judging from all the Asian 'tweens I saw filing into Boba Guys' current 18th st. location this past Sunday, they've definitely got the market pegged.
By the way, try their almond jelly in lieu of tapioca. It's homemade, and it's bangin'. You can't make as good spitballs with it, though.