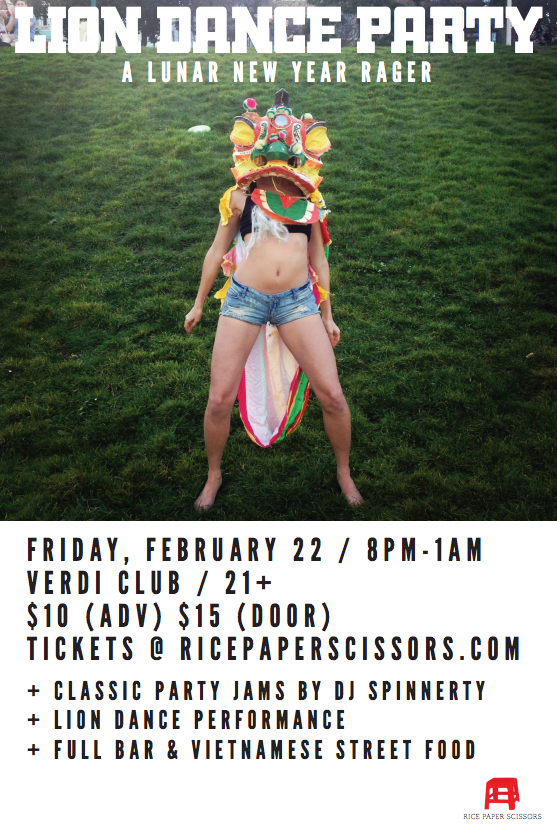 Rice Paper Scissors' monthlong Lunar New Year celebration continues this Friday at the legendary Verdi Club! Here's what's up:
Growing up, the Lunar New Year meant dinner with the family and lots of li xi (both great things.) But why not celebrate the Lunar New Year like you would for the January New Year?
It'll be everything you know and love about the Lunar New Year: red envelopes, traditional dress and new year foods — but done with a modern take.
Red envelopes will be filled with Asian candy. Attendees are encouraged to dress in their best ao dai or cheongsam to sport in the photobooth. Vietnamese street food snacks will be available purchase.
The best part? Professional lion dancers will come join the dance party — all combining our favorite Lunar New Year traditions starting Year of the Snake our way.
Let's party, B! Tickets, menu details and more right here.
Now let's watch the Rice Paper Scissors team's take on the Harlem Shake: