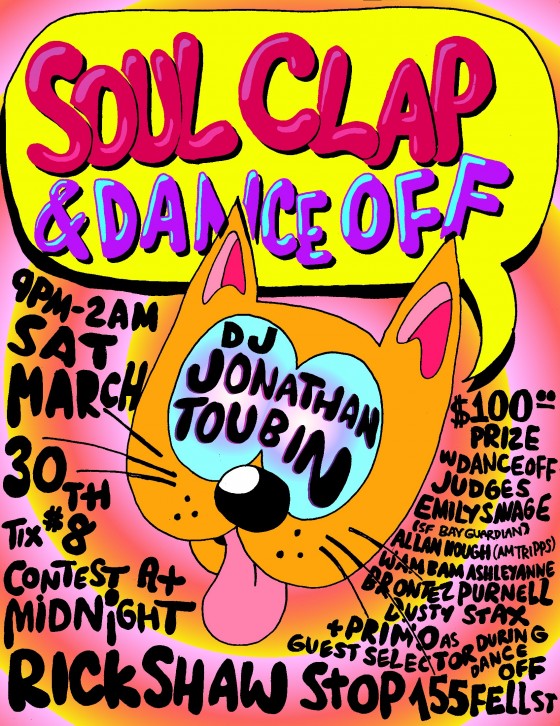 Toubin and his New York Night Train empire are a pret-ty big deal, so it's gonna be lovely to have it all here at Rickshaw Stop for a night:
GET DOWN all night long to the extra-exceptional, explosive, and exquisite 1960s soul 45s of globe-trotting New York DJ MR JONATHAN TOUBIN! New York Night Train's Soul Clap and Dance-Off is North America's most popular soul party − by far playing to more people in more places and generating more capital than any of its contemporaries. The concept is simple – all night dancing to the wild soul 45s of subterranean superstar NYC DJ Mr. Jonathan Toubin and, in the middle, a $100 CASH PRIZE dance contest judged by a panel of local celebrities.
Here's a pic I took of Wam Bam Ashleyanne winning the dance-off last time Soul Clap was in town:
Top that!
(Oh and she and I are on the judging panel this time, so be sure to address us as "Your Honor" if you see us. Starting now. Thanx.)