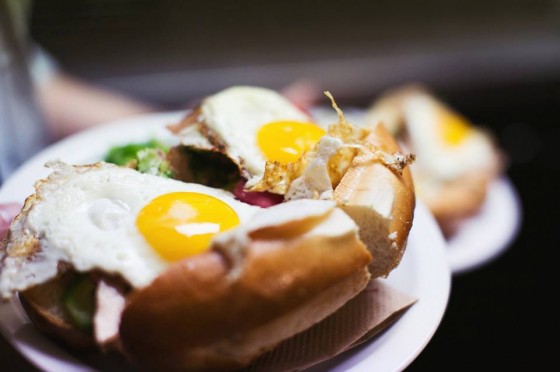 Rice Papers Scissors moved into its new headquarters in the Mission earlier this year, and this weekend they complete the transition with the start of BRUNCH! Their New Year's Day brunches have *saved my life* several years in a row now, so being able to experience a similar menu every Saturday and Sunday is going to be killer.
They've got some dim sum, they've got banh mi, they've got pho, they've got eggs — and they've got brunch drinks with alcohol in them! What more do you need??
View the full menu here.
RSVP and invite your friends to Saturday's kickoff here.