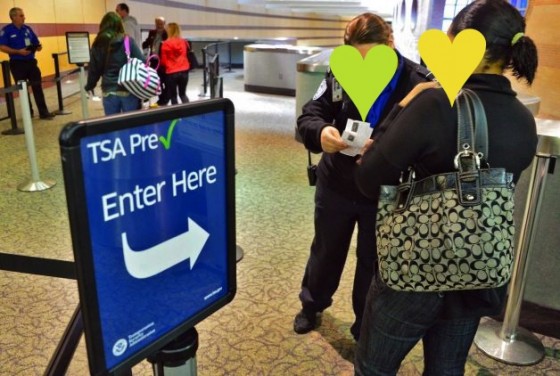 From Missed Connections:
Security ID checker at SFO – w4w (SFO)
When: Saturday night, June 21 around 8:30
You: Super cute girl working the security line checking ID's at SFO. You chatted with me, wondering why I was going to Newark – said, "Its not cold enough here for you?"
Me: Short dark hair, glasses, apparently incapable of human conversation in the face of unanticipated humor from an attractive woman. You asked my last name. I spelled it. Its a miracle I've made it this far in life.
I'll be back in a few weeks. Let me prove to you that I can complete a sentence. Yeah?
[link]
[via Roll Over Easy, the best radio show in town] [Photo by timesunion.com]