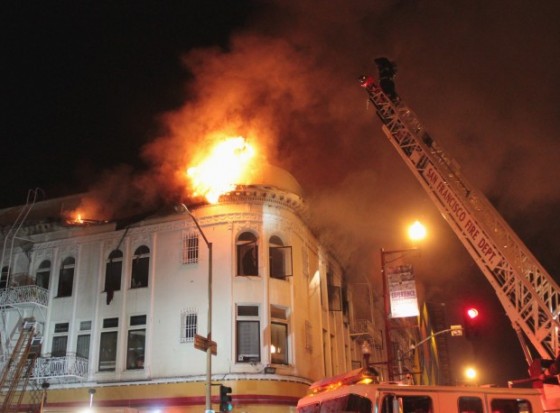 Mission Mission reader Zachary has set up a fire relief fund for the victims of last night's fire:
On Wednesday night (1/28/2015), a four-alarm fire at Mission and 22nd St in San Francisco destroyed a number of residential units. At least 40 residents, many of whom were long-time Mission families, have been displaced. Imagine losing your home and all of your possessions in a fire.

Anything helps. Whatever you choose to donate will be passed on directly to tonight's victims. If you are unable to donate, please share this campaign and spread the word.

Let's band together to prove that we can support our long-time residents in the face of crisis.
Find it here.
[Photo via Mission Local, who's office was also located in the building]