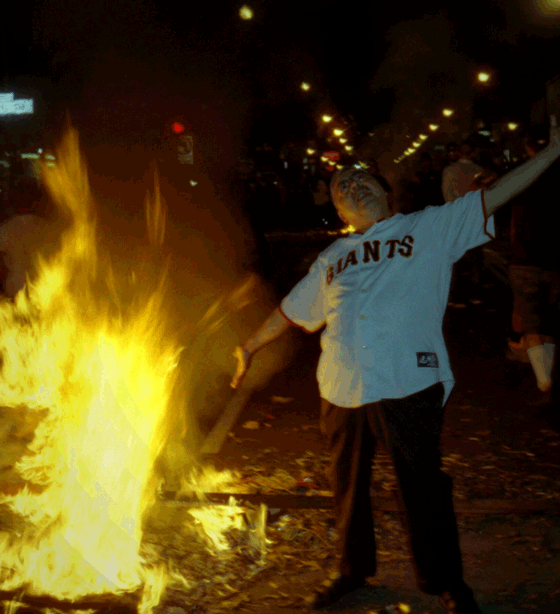 3D City is a year long stereoscopic photography project by Doctor Popular.
My friend Rusty has been working on an awesome new "email zine" called Rusty's Electric Dreams. It's a weekly email list filled with weird news stories, Bay Area events, and art and it's pretty damn awesome. Each month, Rusty features a new artist-in-residence to work with and I've been lucky enough to be that featured artist for December.
For the past few weeks, I've been sharing these images exclusively through her zine and I'm thrilled to finally share them here with you guys. This collection has focused on the scenes and faces of San Franciscio, including the legendary Frank Chu, a rioter from this year's Giant Series (not previously shown in my 3D City shots from that same night), The Green Door massage parlor, and an epic shot from our camping trip on the nearby Angel Island. There's still one more piece to come in tomorrow's issue of Electric Dreaming, so sign up here if you'd like to see it.