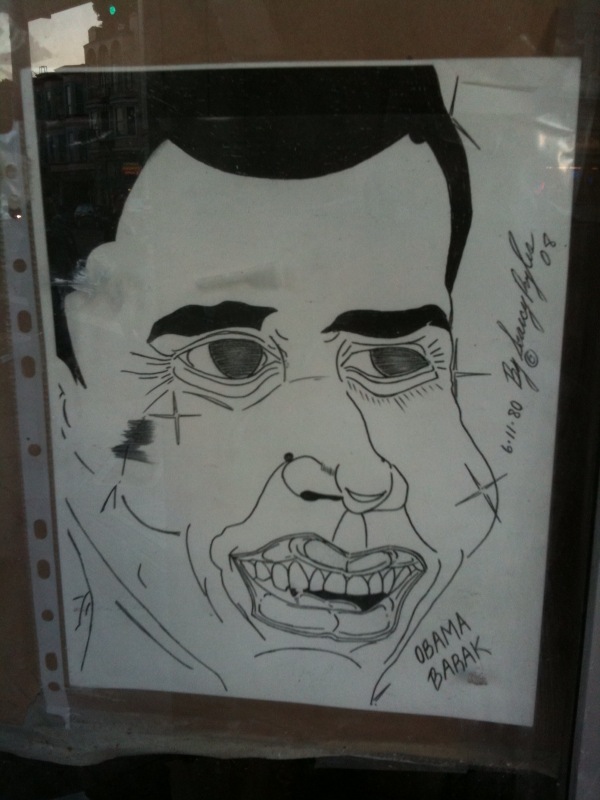 What would the Bizarro counterpart (see Superboy #68, 1957 -ed.) of our commander in chief look like? I think this artist rendering in the front door of La Rondalla answers that question.
Note how the artist managed to convey polished chrome features without the use of color. The hand-rendered lens flare effect is very refreshing a post-Photoshop world. Also, the intentional facial asymmetry of the subject allows us to reflect on our own imperfections and embrace them.
Perhaps most amazingly, the piece is dated 6-11-80. This artist was clearly far ahead of his time. I am glad this masterpiece has been carefully preserved in a quality binder sleeve for future generations to enjoy.