Woah, did you know you can "walk" through Bi-Rite using Google Maps? I didn't either, until I accidentally dragged the little yellow Google dude on top of it. See for yourself.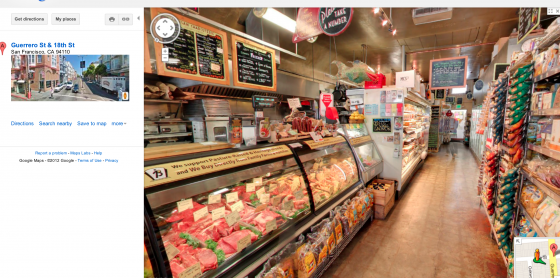 It's surprisingly high-resolution. You can even zoom in and read the sandwich menu. Glad Google decided to preserve this snapshot of history. In 10 years we'll be looking back at this and saying, "wow I remember when a 2″ x 2″ block of artisanal cheese only cost $7!"
Anyone know any other places that have this enabled? I want to live vicariously through my web browser as I work all day in an Oakland cubicle.