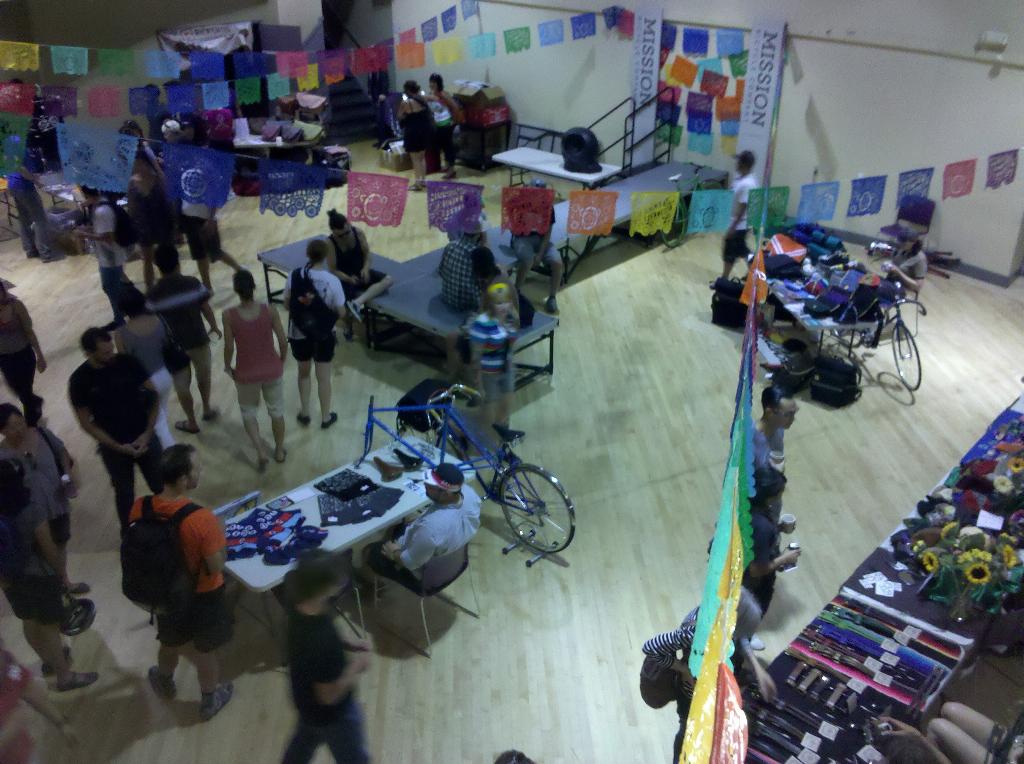 The Mission Bicycle Festival commenced this past Sunday despite the efforts of concerned NIMBYs and was (as SF Citizen would proudly say) a huge success, thanks in part to the beautiful 80 degree weather and diligently organized volunteer corps.  Locally crafted bike gear by artisans and vendors such as Box Dog Bikes, Rickshaw Bagworks, and Mission Workshop were on full display in a friendly environment that was far less daunting than the massive Interbike convention I checked out in Vegas last week:
(BTW, way better Interbike photos can be found over at Box Dog Blog)
Thanks to the Mission Bicycle Company for organizing such a wonderful representation of velo-culture in the neighborhood (and the Women's Building too, of course)!  While I wasn't brave enough to enter the trackstand competition to compete for a brand new Valencia frameset, it was still cool to witness along with the bunny hop contest and unicycle basketball.
Also, I'm pretty sure Interbike didn't have a S'mores-cycle!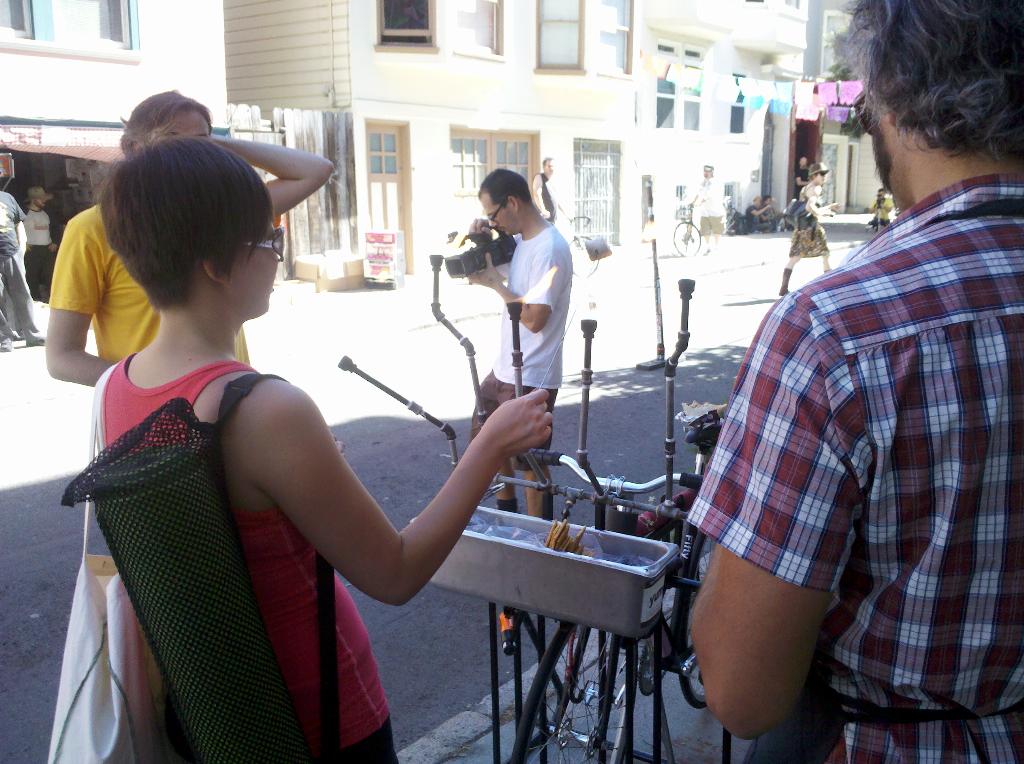 See you next year!