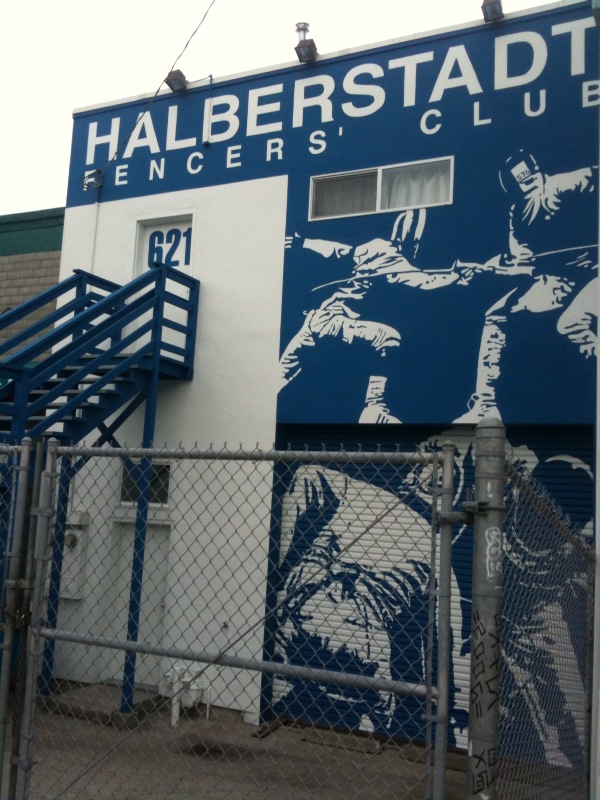 A handsome color scheme for Halberstadt's Fencing Club on S. Van Ness. Ever notice how it matches that of the "No Dumping" notices by sewer drains?
I never noticed this place before, but according to Yelp, it's legit:
This is where I go for a great workout and to blow off some steam.  There's nothing better than grabbing a sword and stabbing someone to make you forget about the work day.
It's no secret that I'm a sword owner now. Maybe I should take up fencing? After all what's more macho than a shrimpy, shirtless, asian man brandishing a foil?
Oh wait: