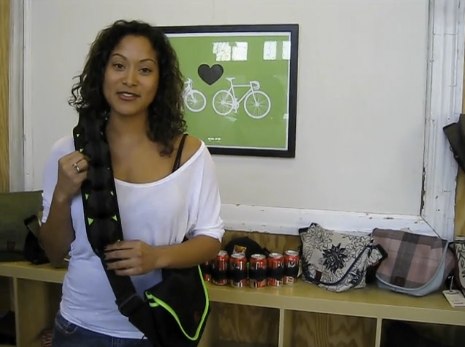 The messenger-bag-PBR-can-storage arms race continues! Check out Rickshaw Bagworks' game-changing "Beerdolero"  innovation, which combines space-saving strap storage and the highly-fashionable Mexican Revolutionary look. All of this comes at a cost though: none of this actually keeps your beverages cool.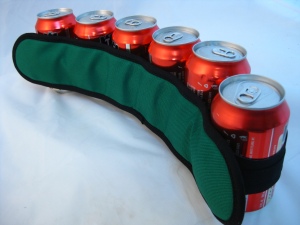 There's another catch: apparently, only five of these were made and they were given away a month ago as part of a St. Patty's Day promotion. LAME.
Now, I know some of your Rickshaw folks read this here blog. How about another test run for the summer season?
Previously: