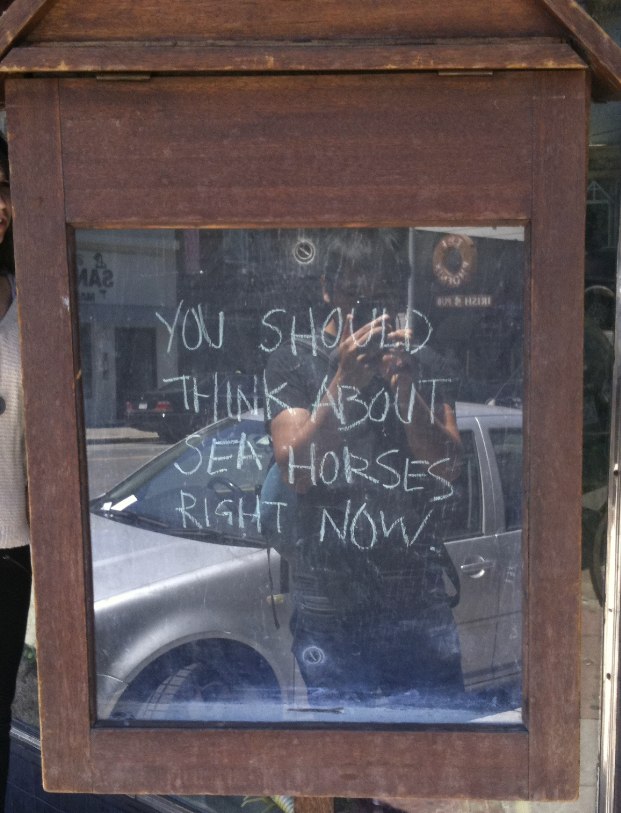 Snapped in front of 826 Valencia.
Thinking about seahorses is what gets me through the day, really… even though my spirit animal is technically the honey badger.
Also, it might be time to start a new blog: CutesyAndOhSoPreciousChalkSignsOnValencia.tumblr.com.
Previously:
BIG ASS MIMOSAS
Made By Mexicans!
Save Haiti With Your Stinky Yoga Mat
You Should Come In. Yeah.