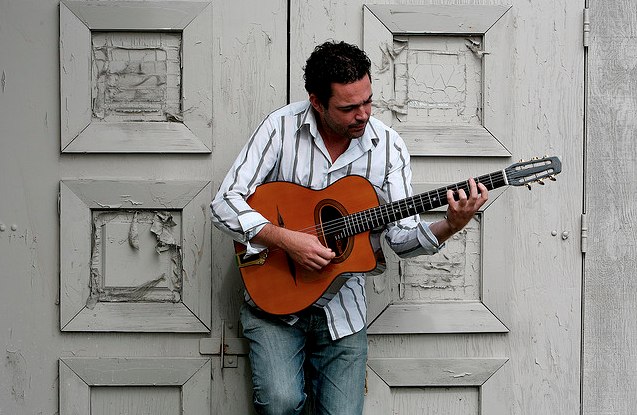 I'm totally stoked that Robin Nolan is performing at Revolution Cafe tonight.
Robin is a certifable guitar god from Amsterdam that plays Django Reinhardt-style jazz, with his own unique spin. He can shred the Django stuff with the best of them, but isn't afraid to let his rock and experimental influences make their way in the mix. For example, check out his bitchin' AC/DC "For Those About To Rock" intro to his recent set in Seattle:
He also literally wrote the book(s) on this style of music that everyone, including myself, learned from.
The show goes from about 9pm-12am and there's no cover, so be sure to tip these guys a lot. And who knows, I might be joining them for a couple of tunes. This place tends to be a shit show every night, so get there early if you want a seat.