Neighboring Bernalwood alerts us to new Google Street View imagery!  Not only are Bernal and La Lengua out of the Google black hole, but the Mission has updated images.
This guy in front of Pi Bar was happy to see the Google Prius: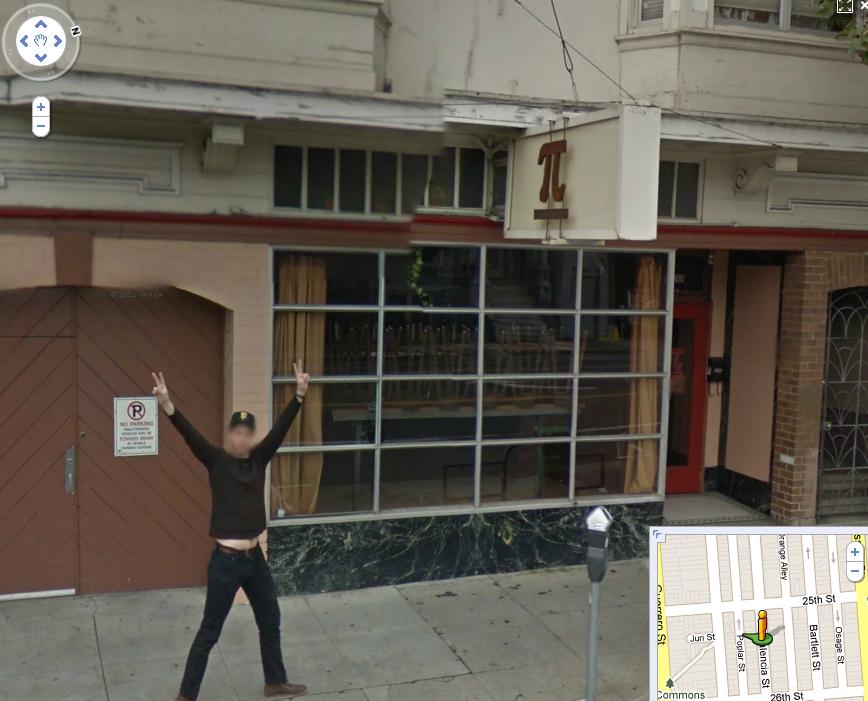 In fact, he held this pose for quite some time: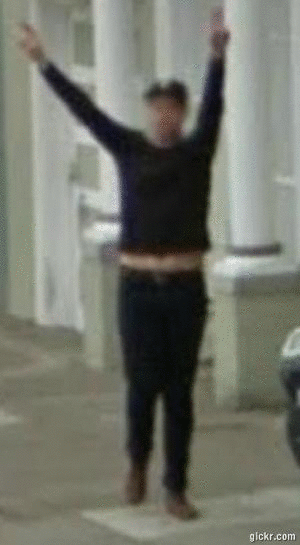 Most impressively, he managed to keep his feet in EXACTLY THE SAME POSITION as Google drove by, yet he continued to move down the sidewalk. That, my friends, is talent.