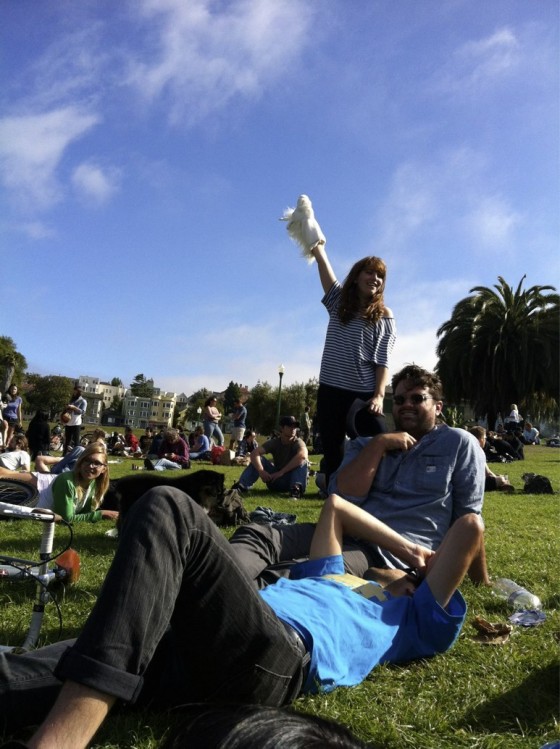 "I'm on the boy's bathroom side, holding up a unicorn hand puppet!"
Surprisingly, this is not the first time someone used unicorns to mark her territory in the park. Remember this one?
If you don't have a unicorn hand puppet, what the hell is wrong with you? I guess you could always hold one of these into the air, too: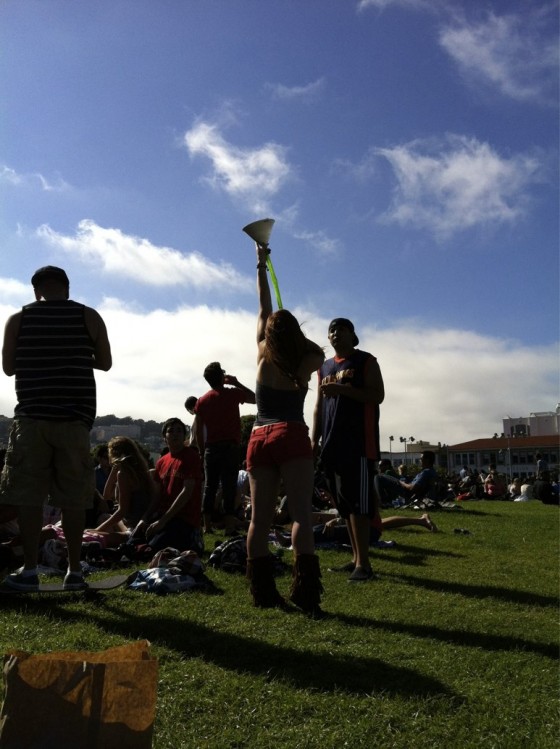 Then I suppose after that you could play beer pong while listening to Bob Marley's Legend.