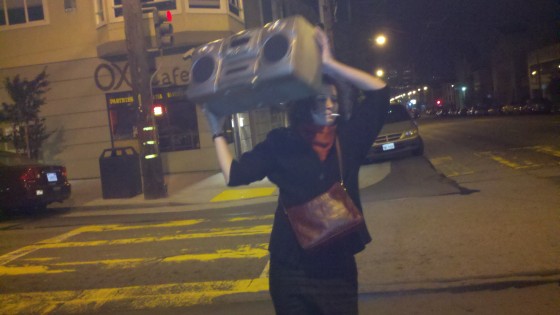 Unsilent Night is an original composition by Phil Kline, written specifically to be heard outdoors in December in the form of a "public performance art piece," aka flash mob parade.
Here's how it works:
Download the MP3. There are four different tracks, and one will be chosen for you at random. Load the MP3 onto a boombox or other sound-amplifying device.
If you can't do Step 1, arrive early and get a CD or cassette.
Meet at Dolores Park on the evening of Saturday, December 17. At 7:30pm, everyone presses play!
Parade through the city on a predetermined route while the music plays, creating a "unique mobile sound sculpture."
And then head to American Tripps after!