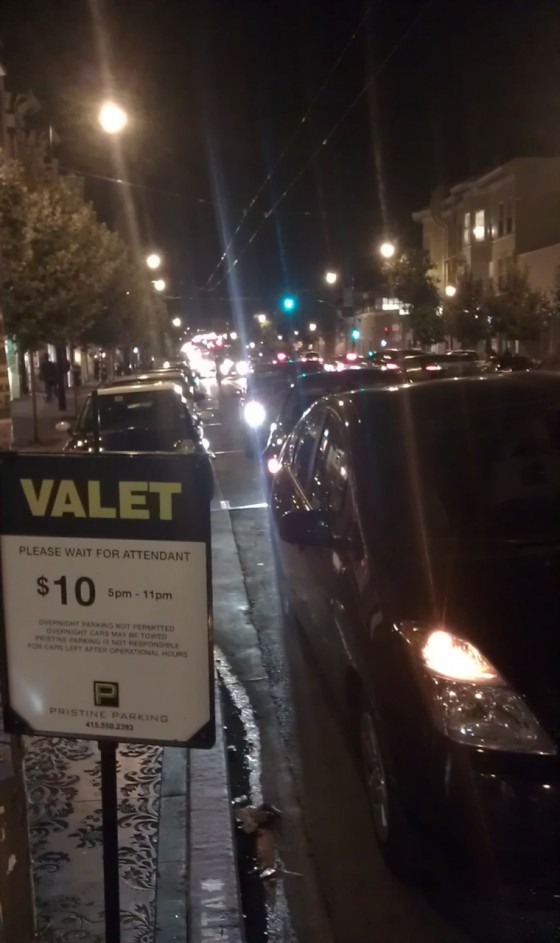 Mission Local reports:
Once vilified with the stamp of gentrification and viewed as a service for out-of-town visitors, valet parking has increasingly become accepted in the Mission, as a dozen or so restaurants and parking lots now offer the service. With new restaurants moving in, the likelihood is that even more will be needed.
If approved, a 50-space lot at Builders Exchange of San Francisco, on South Van Ness Avenue near 20th Street, will be the latest to adopt valet parking.
"What we can see in the immediate future is that the demand for parking, especially in the evening, is going to rise quite noticeably," said Phillip Lesser of the Mission Merchants Association, who is spearheading the proposal for valet parking at the Exchange. "The supply of parking is going to diminish quite considerably."