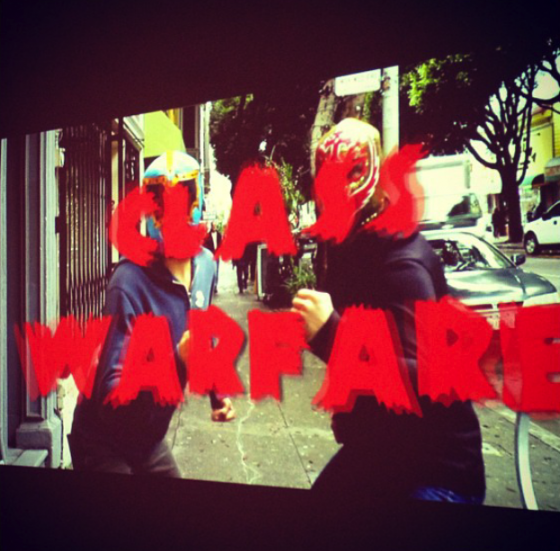 Our pal Stella from SF MOMA says:
If you are in the mission tonight (let's face it you never leave) come by Galeria de la Raza and watch some rad artist videos (and eat el metate and drink beer)
Done and done! And according to Stella's Instagram, apparently at least one of the videos addresses the issue of class warfare. Read more about the event here.