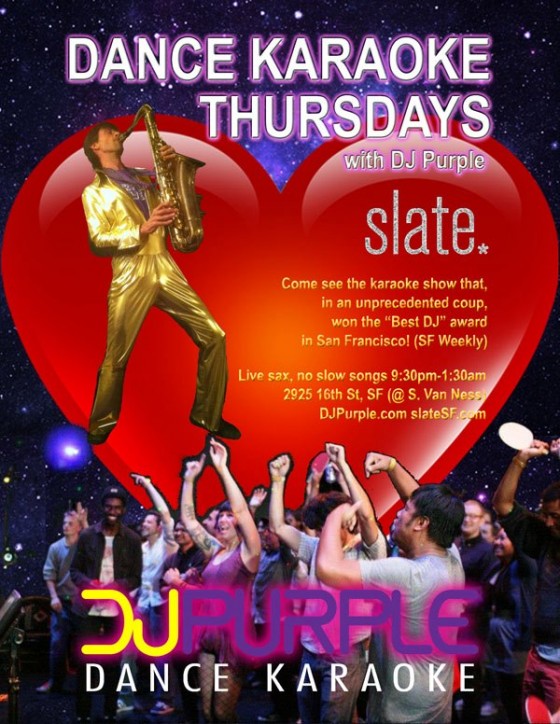 If anybody knows romance, it's DJ Purple. Just look at that golden jumpsuit! Here's the deal:
It's Valentine's Day! Bring your Valentine to the best Dance Karaoke in town, or come find love on the dance floor and sing a duet or a love song with your new Valentine! No cover!
I've definitely fallen in love on DJ Purple's dance floor a number of times. (Mostly it was with Candy, but there've been a few other babes too.) RSVP and invite your friends and lovers! And then peruse the songbook so you'll be ready.