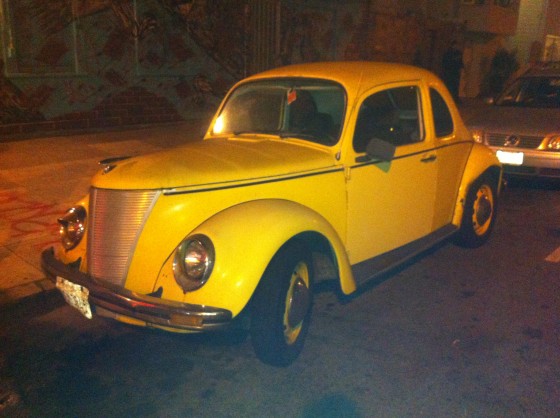 Whenever I see a cool car around the neighborhood, I take pictures and send them to my pal Eric up in Portland who runs Other People's Things, my favorite car blog. He responds with some knowledge and we post the results here and it's called "Car Beat." Here's what Eric has to say about this oddity:
Wow.
What can I say? It's not exactly ugly, but it isn't pretty either. Definetly a custom job, but I couldn't find any info on the kit or manufacturer (though this guy in Arkansas has a similar kit)
I'd say it's a good impression of a (most likely) American built custom kit on a German car imitating a pre-war British coupe, which at the time were imitating their bigger American cousins.
Thanks, Eric!