Last night we published the news that Dolores Park is finally set to reopen its north side on June 18th (yay!) and then we posted it to our Facebook page with some appropriate emoji: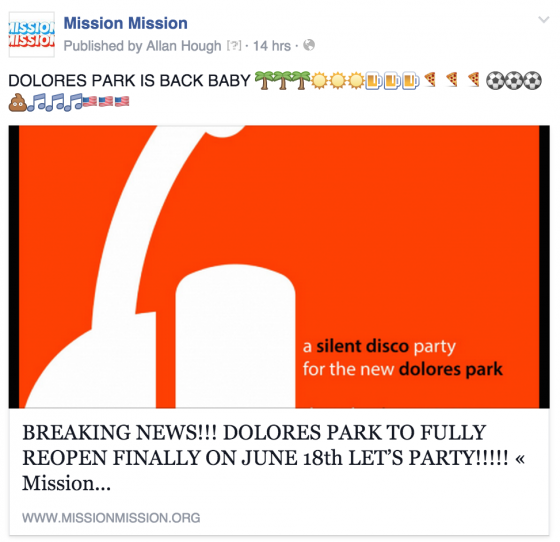 The news promptly got 75+ likes and at least 30 shares — indicators that this was popular news. But then look at the comments section: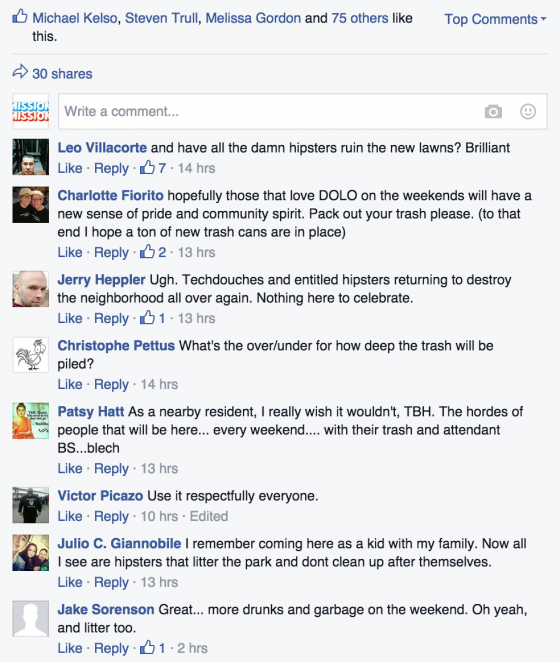 What a bunch of grumpy complainers! You guys really need a sunny afternoon in the park!!