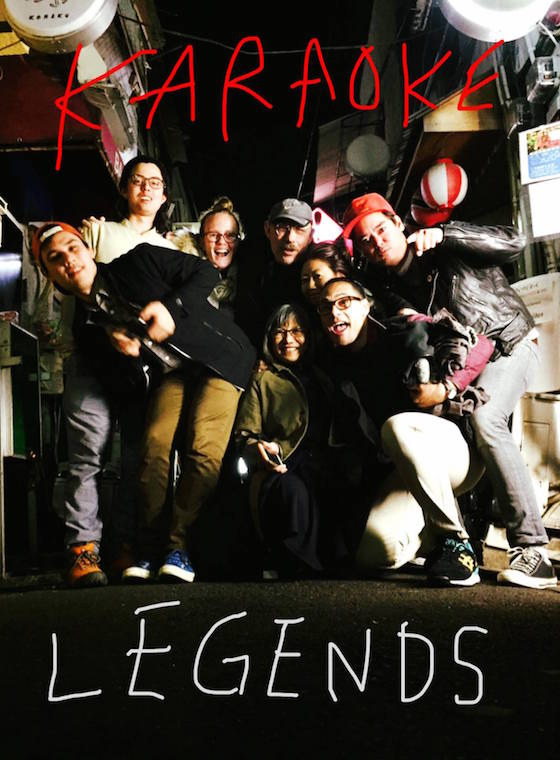 From time to time I like to share lists of songs I've sung at karaoke over a given period, mostly to express to the uninitiated how possible it is to go to karaoke and sing lots of your favorite songs — weird stuff too, not just big hits.
Once you know that, you can start going to karaoke all the time and reveling in its transformative powers, come out of your shell, become a better person, etc.
Here's everything I sang in a little bar in Tokyo's Golden Gai district at my birthday party last week:
Rebel Yell – Billy Idol
Touch Me - The Doors
Sunday Morning - The Velvet Underground
Darlin' - The Beach Boys
Maybelline - Chuck Berry
I'm Not Like Everybody Else - The Kinks
Out of Time - The Rolling Stones
Material Girl - Madonna
Every 1's A Winner - Hot Chocolate
Young Americans - David Bowie
Reflektor - Arcade Fire
Don't Think Twice - Bob Dylan
Working for the Weekend - Loverboy
The Boys Are Back in Town - Thin Lizzy
Pink Triangle - Weezer
Minority - Green Day
Red Hot Moon - Rancid
New York City Cops - The Strokes
Perfect Day - Lou Reed
Rocky Raccoon - The Beatles
Alison - Elvis Costello
Burning Love - Elvis Presley
Daria - Cake
Work to Do - The Isley Brothers
Debaser - Pixies
Dock of the Bay - Otis Redding
It was the first time I ever sang a Bowie song. I'd always been too hesitant because it seemed like messing up a Bowie song would be too much of a bummer, but when I saw "Young Americans" in the songbook and I was with a bunch of young Americans and had had a lot to drink, it seemed like a good idea.
If you want to sing some karaoke soon, I might recommend doing it at Pop's this Friday with Roger Niner (who has an incredibly extensive songbook) or at Singin' & Pingin' at Rickshaw Stop on the 23rd with DJ Purple (who puts on a very special "Dance Karaoke" party).